Local, slow, vegan, green: Six Belgian brands reshaping fashion
From The Bulletin's digital magazine: Want to look good while supporting local designers with a social conscience? Look no further
Listen to this article:
Belgium has long been a hotbed for fashion, especially since the emergence of the Antwerp Six collective in the 80s, which put Belgian fashion on the map. Renowned schools such as Antwerp's Royal Academy and Brussels' La Cambre attract students from across the globe, making sure the country remains an important cradle for designer talent.
Meanwhile, the seemingly superficial world of fashion has not been unaffected by current societal developments – climate change and social causes have found their way on to the catwalk while consumer awareness has risen. Just like everywhere else, Belgian labels have embraced innovative, sustainable, eco-friendly approaches. We've scouted the local scene for the best initiatives so you can buy with a conscience while looking stylish.
SÉ-EM: Zero waste, maximum style
During several stints at major fashion houses, Belgian-born La Cambre graduate Charlotte Mounzer realised the immense amount of fabric waste being generated during the production process. It is exactly these leftovers that now form the foundations of her own brand, SÉ-EM, founded just last year: her minimal, largely monochrome and therefore timeless creations for men and women are entirely made from materials that were destined to end up in the bins of luxury Parisian fashion houses. Mounzer's zero-waste ethics don't end there: she transforms the scraps of her own creations into cushions, placemats and scrunchies. Only for buttons – made of vegan ivory derived from nuts – and ribbons does she make an exception.
Façon Jacmin: Denim done right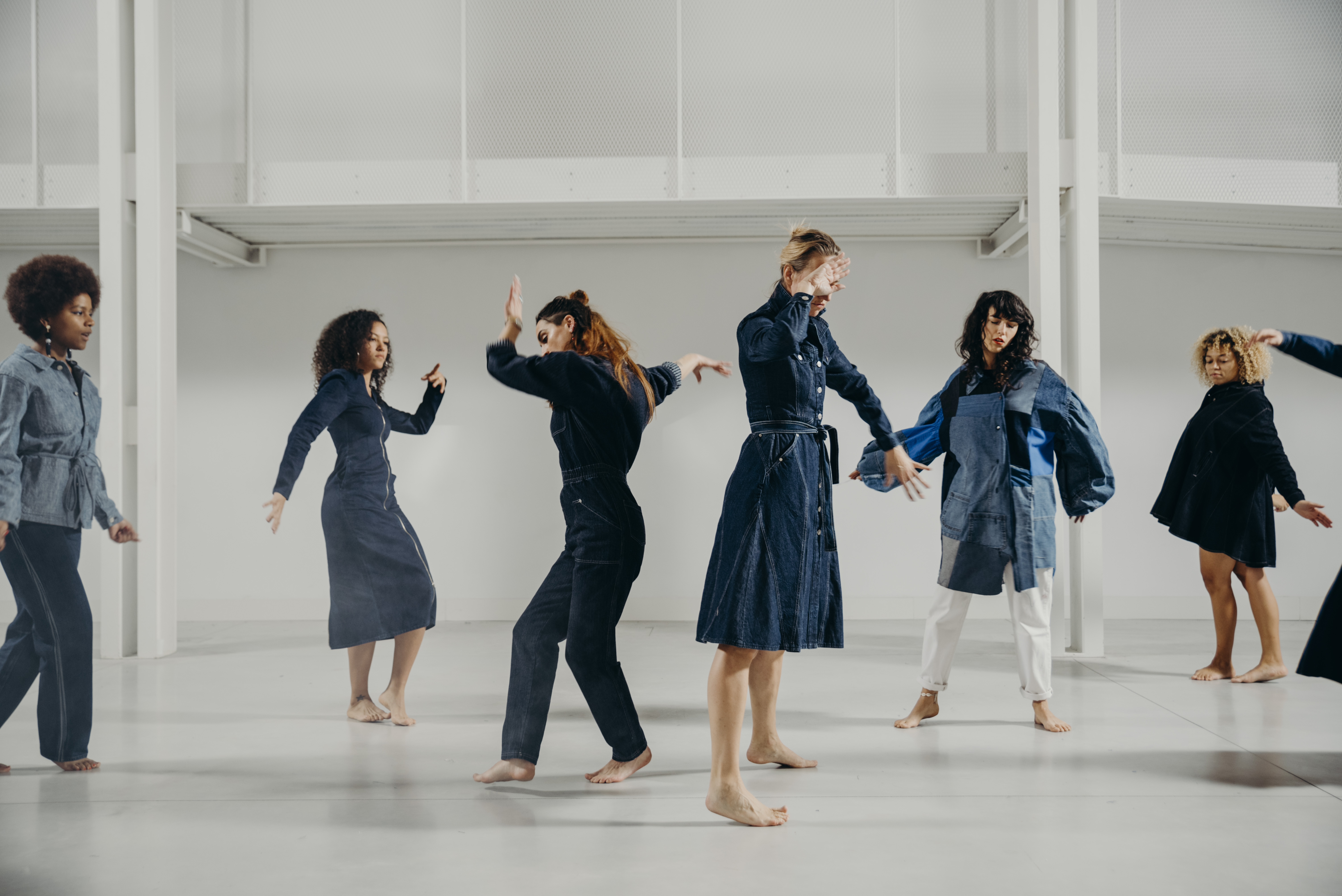 Dresses, trousers, jackets… at Façon Jacmin, founded by Belgian twins Ségolène and Alexandra Jacmin in 2016, everything is about denim – specifically, blue denim produced with indigo dye according to traditional Japanese methods. The duo's sophisticated, deluxe, women-only denim pieces are made with fabric from an artisan manufacturer in Japan, where denim is weaved more tightly, making it more durable. What's more, due to a closed-loop process, there is absolutely no water contamination caused by the dye, usually a common side effect. Additionally, the sisters have launched Denim Collect, a sustainability project inviting you to drop off your used jeans so they can be transformed into something new.
La Fille d'O: Lingerie that lasts
The Ghent-based lingerie label founded in 2003 by Murielle Scherre has been a pioneer over the years when it comes to slow fashion, social and ecological consciousness, and feminism. Dissatisfied by boring, ill-fitting designs, she creates undergarments that take into account women's manifold shapes, which are also reflected in the brand's online shop and marketing campaigns displaying authentic women without any retouching. La Fille d'O's sexy, comfortable and timeless pieces all made in the Belgian town of Kemmel don't include toxic dyes, sample sales reduce waste, residual fabric gets turned into reusable tote bags, and there's even a repair service ensuring you can wear your undies for as long as you like or adjust them to specific needs such as breast surgery.
go as u.r.: Paying it forward
A chic red dress made from recycled fibres, a wonderfully soft sweater consisting of 95% wood pulp, creamy pink lipstick with organic oils and vegetable wax – these are just some of the beauty and fashion pieces on offer at go as u.r. The innovative Belgian brand, founded by Annelies Lambert of Antwerp, proposes an alternative to mass consumerism for active women with an urban lifestyle with clothes and beauty products that are colourful, minimalist, vegan and local. Plus, with each purchase you automatically donate €1 to W4, an organisation offering support for girls and women through micro-financing and education.
Natacha Cadonici: Conscious from every angle
Originally a costume designer, Natacha Cadonici launched her brand back in 2006, when slow fashion was not yet all the rage. Three times in a row she was nominated for the Modo Brussels prize for local fashion talent. All her pieces, made from natural, high-quality materials she collects from leftover rolls from Parisian fashion houses, are entirely designed and manufactured in Belgium, championing local craftsmanship. Cadonici consciously pays attention to selecting premium, easy-to-wash fabrics to make sure her clothes can be worn for a very long time. To avoid the wearer getting bored, Cadonici's designs are reversible, featuring different details on the front and back. Per design, there are only 10 to 50 editions available to avoid over-production.
Infantium Victoria: Luxury for little ones
With its sophisticated mixture of romanticism and a touch of gothic, the luxury children's label founded by Julia Gaydina and Dinie van den Heuvel has made a name for itself far beyond Belgian borders. While it's a little on the costly side, all Infantium Victoria creations are completely vegan, made from organic cotton and low-impact dyes, and the patterns are crafted by hand in a Belgian atelier. What's more, 5% of sales are donated to bee conservation projects. As children tend to grow out of their clothes rather quickly, customers are encouraged to send the pieces back to the headquarters in return for a voucher. There they'll be repaired, washed with natural soaps, and put back into the webshop's second-hand section.
About the author
Sarah Schug from Germany has a master's degree in political science from FU Berlin. She moved to Brussels more than a decade ago where she has worked for a communication agency, a non-profit and the Brussels studio of ARD. At culture bimonthly The Word, she learned magazine-making from the ground up. Since 2014, she has worked as a freelance writer for publications in Belgium and Germany, writing about art, culture and design. She's also the author of Isle of Art, a book exploring Iceland's art scene, and the founder of Seeyouthere.be, an online magazine promoting Belgium's cultural offering.