Why St John's International School is connected to a global network of like-minded schools
In association with St John's International School
Every parent wants their child to be settled in an exceptional school in their area. It's an even more pressing need for expat families who risk moving again in the future. With admissions open for 2021-22, schools that offer a connection to an international network are rising to the top of the list. St John's International School in Brussels is not only a premium international co-educational school, but is also a member of the Inspired group of schools, which means it is linked to a network of over 70 schools worldwide. This enables expats and locals alike to give their children an international education with additional global experiences.   
The Inspired group has gone from strength to strength. Since its inception in 2013, the partnership between South African educationalist Graeme Crawford and CEO Nadim Nsouli has seen the group grow to operate in Europe, Asia-Pacific, Africa, the Middle East and Latin America. Inspired now educates over 50,000 students globally, with this number rising daily as their schools expand and new ones are regularly added to the network. The recent launch of their online school, King's College Online, means that students who would previously not have been able to consider an Inspired school now have the option to become a student from wherever they are around the world.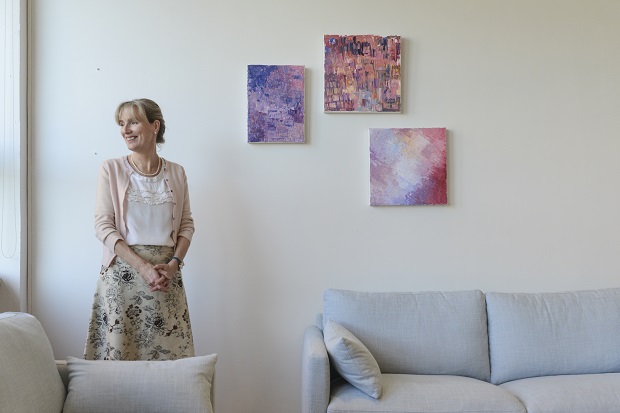 For those parents in Brussels currently making choices for their child's education, do the benefits of being part of a large, global group make a difference? Elaine Purves (pictured above), Head at St John's International, says: "Absolutely! Being part of the global Inspired schools' group means we can offer many benefits for our students. Parents of children at Inspired schools enjoy the security of being part of a larger group, all of the academic benefits that brings, and are guaranteed continued investment in systems and facilities. In the past three years alone, Inspired has invested in some excellent projects at St John's. We completed our brand new co-educational boarding house (pictured below), completely refurbished our Early Learning School, and installed new Primary School classrooms and atelier. This summer, we will create an exciting, flexible Middle and High School student space for private study, collaborative learning, and relaxation."
A global network gives students additional opportunities, points out Purves. "For example, at the TEDx event at St John's in early 2020, students and teachers joined us from Inspired schools in the UK and Spain. Also, at the recent Inspired Student Leadership Conference - student-led and student-run – two of our students were on the steering committee. They contributed to the organisation of a great line-up of keynote speakers, including Belgian Football Coach Roberto Martinez. Being part of a global schools' network meant that St John's students could connect with other Inspired students in a dynamic and meaningful way."
Opportunities for students abound, she says. Inspired is about to launch a STEAM competition that brings creative talent from the community into schools. This collaboration will sit alongside the Inspired by Berklee programme, which brings acclaimed musicians and performers as visiting Artists in Residence to Inspired schools. This month, Inspired is launching the international Concours d'Arts, which will allow top musicians, drama students, dancers, and artists the opportunity to enter the global competition. Other group-wide opportunities include the Inspired Summer Camps and a Student Exchange programme, which offers excellent cultural experiences for the students involved.
The exchange programme just started before the pandemic hit. "We were thrilled to welcome an outstanding group of students from Reddam House School in South Africa. Inspired is now looking at opportunities to connect alumni across the whole group – the potential for networking will be enormous," adds Purves.
Globally-mobile families also benefit from easy transfers to other Inspired schools and international connections that can secure the best placement for their children's higher education, says Purves. "Our teachers belong to a brilliant network of educators, with opportunities for collaboration and sharing best practice. For example, during the pandemic and ensuing lockdowns, we put many solutions in place, such as regular workshops and webinars for heads where they shared ideas based on their experiences. Professional development is also high on the priority list for staff at St John's. We nurture our excellent staff and provide opportunities for career progression. The school network is currently running group-wide Leadership Development programmes and the group advertises new job opportunities globally."
St John's International School is the most established all-through IB school in the region for any parent looking for a premium international education, with students consistently scoring above the world average, says the Waterloo school. "A dynamic, diverse community of students learn an enriching and varied curriculum, which sparks passions and creates a springboard for exciting futures. With its connection to the Inspired group, the school has the most international options, the most extensive network. It puts its students and staff in pole position to face tomorrow's challenges," concludes Purves.
Living in Waterloo: Move over city, the countryside is calling