Archived: Belgium's first wave of coronavirus, March-September 2020
This archived article relates to Belgium's first wave of coronavirus. It was last updated on 12 October. For all the latest up-to-date information, see www.thebulletin.be/coronavirus-guide
Seeing people
Close personal contacts - without a mask or physical distancing - should be limited to three people per month outside your immediate family, down from the previous limit of five. And get-togethers, whether outdoors or at home, should include no more than four people, in addition to the members of your household. 
According to research by UAntwerp, almost half of us already had a social bubble of five people or less, even before the tougher restrictions were announced. The poll of 35,000 people found half of respondents have had to adapt their plans because of the new measures, for example cancelling a family celebration.
Most new coronavirus infections can be traced back to the family circle or the workplace, according to Flanders' Agency for Care and Health. In contrast, the trail followed by contact tracers rarely leads to bars and restaurants. Agency spokesperson Ria Vandenreyt told VRT that its contact tracers rarely had to call on the customer lists that cafes and restaurants have been obliged to compile since July. "We look for clusters of infections across Flanders, then we request more information on the ground," she said. "In practice, we've only had to do this a few times in the hospitality industry. Until now, we've found that the sources of infection are mainly in families and companies."
The federal government has launched a major campaign to raise awareness of the latest coronavirus measures in Belgium, and encourage everyone to do their bit. It's called 11 Million Reasons and its message is that each of us has a good reason to follow the "six golden rules", including safe distancing, limiting social contacts and looking after vulnerable people. See www.11millionsderaisons.be
Policing
Local police around Belgium have started strictly applying the latest coronavirus restrictions, announced by the national security council. "The awareness-raising period is over," said Nicholas Paelinck, chairman of the local police standing commission.
Police across the Brussels region have issued 1,200 fines for failing to wear a mask in public places, since the rule was introduced on 12 August, minister-president Rudi Vervoort told the Brussels parliament. Since March, 13,000 people have been fined for breaching the coronavirus restrictions in the Brussels region.
More than 600 people in Brussels have been convicted of violating coronavirus restrictions, according to the public prosecutor. The offences date back to the lockdown period and include unnecessary journeys outside the home, gathering in a group, holding a party or not wearing a facemask when and where required. "People who have been found guilty were generally caught on more than one occasion or refused to pay a fine rather than appear in court," said a spokesperson. "More of these cases are scheduled to take place over the coming weeks."
Belgium's Human Rights League gathered 75 claims of alleged police abuse of power during the stay-at-home period. The organisation began an investigation at the beginning of April after being alerted to several reports on social media of excessive use of force by officers enforcing the coronavirus restrictions. The researchers said: "Youngsters, some racial groups and people living in precarious conditions were more at risk of encountering serious problems with the police, such as arrests with the use of force. While a white or older person would be penalised with a fine for non-compliance, the same behaviour committed by a young person from a disadvantaged background would more likely be accompanied by violence."
Belgium's independent police complaints watchdog, the Comité P, has received 235 complaints about police behaviour when enforcing the coronavirus restrictions, since they came into force in mid-March. "Some of the complainants dispute the police's version of events. Some citizens are unhappy with being fined for breaking the rules." Others complained that police failed to wear masks or gloves, or respect social distancing. Eight complaints related to police entering a home. A police spokesman said 235 complaints "is not very much, when you consider we registered 119,000 offences".
Eating/drinking
Cafes, bars and restaurants reopened on 8 June, with a 1.5 metre distance between tables. Customers should be served at their table, and staff must wear a mask. Disinfectant hand gel must be available at the entrance, and chairs and tables should be disinfected after each meal. Condiments can only be served in individual sachets and there should be no printed menus or decorations on the table. Buffets are banned.
All bars and cafes in the Brussels region were ordered to close on 8 October, for one month, to limit the spread of coronavirus. As well as cafes and bars selling drinks, the requirement to close also applies to buvettes serving drinks at sports clubs and inside cultural venues. The consumption of alcohol in public places will be banned, to coincide with the one-month bar closure. Restaurants in the Brussels region can remain open, but can only serve customers who are dining. More details here.
The Federation of Belgian Brewers is asking the Brussels government for evidence to support the decision to close cafes and bars. "Cafes are not the main culprits," the federation said, pointing to a Dutch study that suggests only 3% of infections can be traced back to the catering industry. Director Nathalie Poissonier said: "Since the start of the Covid-19 crisis, the entire industry has seen a huge drop in sales. The reopening made us believe that we could still keep the loss to a minimum, but with this new measure, the hope is extinguished."
The City of Brussels has announced a one-off €3,000 grant for all bars and cafes that have been forced to close for the next month. Bars located within municipally owned buildings will also have their rent waived. Brussels mayor Philippe Close said: "We made a distinction between restaurants and bars, which is based on the fact that we think the safety protocols can be better respected in restaurants. That's not true everywhere, and that's why it's unfair, but it was necessary."
Fabian Hermans, from the Brussels Horeca federation, said: "We are lost. It's not just bars and cafes, but caterers too, since party venues are closed and no large wedding receptions are allowed. Hospitality is the region's largest employer, we must not forget that. There are 30,000 jobs and we think that between 3,000 and 4,000 of those will disappear. This sector absolutely needs support." The federal government has announced plans for a 2021 recovery plan for the hospitality sector.
Some cafes and bars that serve food are still unclear as to whether they must close or not. A spokesperson for Brussels minister-president Rudi Vervoort said: "Only restaurants which serve meals as a main activity can remain open in Brussels for the next month. This exception does not apply to cafes which serve small meals alongside their main business of selling drinks." In theory, the distinction is based on the NACE code that each business is assigned when it is formed. If the code begins with 5610, it is a restaurant. If the code begins with 5630, it is a drinking establishment. Except that some venues have both codes. Self-employed union SNI said: "We bitterly regret this lack of clarity. We want things to be clear as soon as possible. To close or not to close has enormous consequences on their turnover and therefore on their future as entrepreneurs in these very difficult times." Vervoort has asked the mayors of the Flemish municipalities surrounding Brussels to consider following the capital and closing bars and cafes, to prevent Brussels residents crossing the border for a beer.
Outside of the Brussels region, bars and cafes throughout the rest of Belgium must close at 23.00 and allow only four people per table, as the country's coronavirus restrictions are tightened.
Antwerp province's late-night curfew has been lifted, and wearing a mask is no longer compulsory in all public places. The province's governor, Cathy Berx, said residents should still carry a mask with them at all times. The rules on mask-wearing and bar closing times are now the same in Antwerp province as elsewhere in Belgium (except Brussels).
Customers in restaurants and cafes are required to wear a mask when not sitting down, and to leave their contact details - a phone number or email address - which should be kept for 14 days, to facilitate the contact-tracing efforts if a customer or staff member tests positive for coronavirus. The contact-tracing form that cafe and restaurant customers have to fill in has been made available on the federal economy ministry website, along with posters and other helpful information for cafe owners.
A decree published in the Belgian Official Gazette sets out a slightly revised set of rules for cafes and restaurants. Tables do not need to be 1.5 metres apart if they are separated by a plexiglass panel at least 1.8 metres high. The maximum number of people per table is 10. The requirement to wear a mask includes kitchen and bar staff, not just waiters. Face visors can only be used if wearing a mask is "impossible for medical reasons". Once they close, at no later than 1.00 in the morning, bars must remain shut for at least five hours before reopening.
The City of Brussels has allowed cafes and restaurants to keep their extended outdoor terraces until at least the end of December. The measure was initially due to end on 30 September.
Cafes in Aalter, East Flanders, are to launch an experiment into collecting customers' contact details automatically, using ID card readers. A group of cafe owners has sought advice from the Belgian data protection authority, which has no objections, provided customers are free to choose whether to have their ID card read, or leave their details another way. Aalter's mayor, the interior minister Pieter De Crem, hopes other municipalities will follow suit - and said the measure could also facilitate contact-tracing at markets.
A small group of "cowboys" in the cafe and restaurant sector are letting the rest of the industry down, according to Thierry Neyens, president of the Horeca Wallonia federation. "It we don't all do what's needed, a second lockdown is guaranteed," he said, responding to a video showing customers dancing on the tables in a Liège restaurant.
The Horeca Comeback scheme, which allows customers to pre-pay for a meal or drink now and redeem it later, has generated half a million euros for the 5,600 bars and restaurants taking part. If a business goes bust before you can claim your food/drink, the vouchers will be valid at another participating establishment of your choice.
Court proceedings have begun in a case brought by the Federation of Belgian Cafes, FedCaf, and 11 Brussels bar owners, against the Brussels region. The claimants argue that it is unfair that cafes in Brussels received a lump-sum €4,000 compensation for lost trade during the shutdown, while bars in Flanders received €4,000 up front plus €160 per day. "Cafes and restaurants were the first to be closed and the last to reopen, with more stringent measures than other businesses," the federation's lawyer told the court. "Many cafes are now running at a loss." A judgment is expected shortly.
Restaurants, cafes and bars will have to pay just 6% VAT on most of their sales, except alcoholic drinks, until the end of December. This represents extra revenue for the sector, as cafes can keep their prices the same and only give 6% to the taxman instead of 21%.
Belgium's minister for the self-employed, Denis Ducarme, has ordered an investigation into the business practices of meal delivery firms Deliveroo and Uber Eats during the coronavirus shutdown. Ducarme said he had received complaints from a number of restaurateurs about excessively high commissions and profit margins charged by the platforms, reportedly as high as 30-35% of the total meal price. He said the aim was to "make more fair the commercial relations between a small independent business and a platform as big as Deliveroo".
Schools
All school pupils in Belgium returned to class five days a week from 1 September. The education ministers of Belgium's three language communities had set out four colour-coded scenarios before the holidays, depending on how the coronavirus crisis evolved during the break. The ministers agreed that the "code yellow" scenario will apply to the new school year (green was collective immunity and a vaccine, orange and red would apply if there was a serious widespread outbreak). Restrictions might be applied at municipal level, if coronavirus cases are particularly high in a given area.
Activities outside school would be allowed in the "yellow" scenario, but would be banned if the situation becomes orange or red. The concept of "bubbles" - isolated individual classes - remains in place. If two pupils or a member of staff tests positive, the bubble would stay home.
UAntwerp microbiology professor Herman Goossens has developed a protocol for performing saliva tests among schoolchildren. Most studies on this testing method have been done with adults. The saliva test is less invasive than nasal swabs. Virologist Marc Van Ranst hopes the method could allow for widespread (and frequent) coronavirus testing in schools from September.
Sanctions for parents who do not bring their children to school have resumed, Wallonia-Brussels education minister Caroline Désir has confirmed. This academic year, the compulsory school age is dropped from six to five, to include the last year of nursery school.
Wallonia's General Secretariat for Catholic Education estimates that French-speaking schools in Belgium have had to spend almost €40 million making adjustments because of the coronavirus crisis. The Catholic school network, which is made up of about 1,000 schools, carried out a survey to find out the costs of installing plexiglas, buying disinfectant gels and soap, painting markings on the ground and additional cleaning. The average cost was €10,972 for a primary school and €15,977 for secondary schools. By extrapolating to include all schools in the Wallonia-Brussels Federation, the estimated cost comes to €39 million.
Schools in Flanders will get an additional €22 million from the government to cover the costs of re-opening while the coronavirus is still at large. The bulk of the money, around €17 million, will support additional cleaning staff so that schools can maintain stricter hygiene measures in the first part of the new school year. It is estimated that cleaners will put in 20 minutes extra work to thoroughly disinfect an average classroom for 20 students. This means that most schools will need more cleaning staff. Of the remaining budget supplement, more than €2 million will go to boarding schools and other residential institutions, to cover the additional costs when pupils have to study at "home" in code orange and code red conditions. And more than €1 million will go to student guidance centres, which have new responsibilities in contact tracing. In large centres, up to two full time staff can be added to take on these tasks. Finally, almost €2 million will be provided to lay on extra buses for pupils in special education, reducing possible exposure to the virus when they travel to and from school.
Prince Laurent of Belgium has bought carbon dioxide meters for his children's classrooms, after he consulted Flemish virologist Marc Van Ranst about ways he could help protect his children when they go back to school. Laurent is particularly careful about the virus because he wife, Claire, was sick with it in the spring. Van Ranst told him that a CO2 metre could be helpful. "We breathe out CO2, and a metre can indicate how much of it is in the room," Van Ranst told VRT. "When someone is infected with the virus, all of this exhaled air provides the perfect conditions for it to spread. If there is very little CO2, then the virus doesn't get the chance to jump to another person. A lot of CO2 means that the room needs to be aired out." He added: "We aren't trying to act out of fear. We just want the children in the class to be able to profit from this simple technology."
Pediatricians and GPs say they are being swamped with calls from worried parents, for basic illnesses such as a sore throat or a runny nose. They fear the workload will only get worse as winter approaches and seasonal illnesses return. One doctor posted an appeal on Facebook: "You need one major symptom (fever or persistent cough) or a combination of two minor symptoms (cold, muscle pain, diarrhea...). Seeing a doctor for a simple runny nose is not enough."
Microbiologist Herman Goossens of Antwerp University says that mobile testing teams should be dispatched to schools when a child or teacher tests positive for the coronavirus. Currently when someone in a class tests positive, the rest of the class must get a test and quarantine until the results are known. Family doctors are overwhelmed with requests for tests, each one requiring an appointment. "This is not something we can sustain, we haven't even started the winter yet," Goossens told VRT. "We also see that there is very little spreading of the virus taking place in schools. Putting the whole class in quarantine is just not necessary." He suggests that mobile teams be prepared to head to schools in which a pupil, teacher or member of staff tests positive for Covid-19 in order to carry out tests on everyone else on site.
Universities
Most universities and colleges began the new academic year under code yellow, the same risk colour code under which primary and secondary schools are starting. Both Brussels universities ULB and VUB are starting up under code yellow. Universities in Ghent, Antwerp and Hasselt, however, are starting the academic year in code orange. Yellow indicates a low risk of infection with basic safety measures in place. Orange indicates a systematic spread of the virus, with both in-person and distance learning the norm. "Antwerp University has 22,000 students," said UAntwerp rector Herman Van Goethem. "We see limiting the number of students in circulation as an important contribution to reducing the rate of infections." Both ULB and VUB said they were beginning in code yellow but would transition to code orange in the coming weeks if necessary.
The University of Liège is planning to carry out weekly coronavirus tests on all 30,000 students and staff, to allow them "to lead as normal a life as possible". With widespread and regular saliva testing (which costs €12 a time), the university hopes to maintain as much face-to-face and practical learning as possible. Students will receive a self-testing kit every week, to be administered in the morning before eating or brushing teeth. At their next lesson, they will place the kit in an urn. Samples will be analysed on the university site and results made available the same evening. A personal code will allow students to see their result online. The test is voluntary - students who choose not to do so will not be penalised or prevented from accessing lessons.
Children's activities
Children's playgrounds around Belgium reopened on 27 May. Playgrounds can be used by children aged 12 and under, with a maximum number of 20 people at any given time. Accompanying adults must maintain a minimum 1.5-metre distance. Indoor playgrounds and amusement parks were allowed to reopen on 1 July.
Pairi Daiza has chosen to cut the maximum number of people allowed in the animal park at one time, after several people posted photos on social media of crowds at the weekend. "We were operating at just 30% of our normal capacity," a spokeswoman said. "But despite having 85 hectares of space, there are still places where visitors gather in large numbers, especially in front of the panda enclosure." Security guards monitor CCTV at all times and tannoy messages are regularly broadcast to remind visitors of the rules. The park also has 30 "corona stewards" walking around, who can intervene when necessary.
The Council of State has rejected an appeal by fairground operators, who wanted the 200-person limit on funfairs lifted. The complainants made the comparison with open-air markets, where such a limit does not apply. The court said markets had a one-way system and customers had to visit alone, whereas funfairs had a recreational purpose and are visited in groups for longer periods of time.
Shopping
Shops throughout Belgium reopened on 11 May. Access to shops is limited to a maximum of one customer per 10m² of retail space. Shopping is allowed with one other person maximum and the 30-minute time limit per store has been lifted.
Removing the requirement to go shopping alone has had an immediate positive impact for clothes retailers, as the summer sales draw to a close. That's according to a survey of independent stores by the Flemish organisation Mode Unie. The 30-minute limit on shopping in each store has also been lifted.
Businesses that involve close physical contact with each customer - for example beauty salons, hairdressers and tattoo parlours - were allowed to reopen on 18 May, by appointment only and with the wearing of masks compulsory. Hairdressers have seen their revenue return to more than 75% of pre-coronavirus levels, according to turnover data collected by payroll provider SD Worx. Takings were about 60% of the norm in the first week of reopening, from 18 May, rising to 74% in the following week. From 29 July, hairdressers and beauty salons will be required to keep a record of customers' contact details for 14 days, to facilitate the coronavirus contact tracing efforts.
Rue Neuve has been split down the middle with barriers. At the end of each block, mini-roundabouts allow pedestrians to switch to the other side of the street. Signs at each end of Brussels' busiest shopping street explain the rules: walk on the right-hand side, follow staff instructions, stay away from other shoppers, avoid touching products that you do not plan to buy, use the disinfectant dispensers at the entrance to each shop and pay by card.
Prices for everyday items in Belgium remain higher than pre-coronavirus levels, according to a new Test-Achats study. The consumer association looked at the prices of 267 day-to-day products, excluding fresh meat, fish, fruit and veg. Well-known brand-name items were found to be, on average, 10% higher than before the coronavirus shutdown. Supermarket own-brand items were also found to be more expensive than before. When the stay-at-home order was imposed, supermarkets were banned from running promotions and bulk-buy discounts. But it seems that since the ban was lifted, prices have remained higher. Professor Gino Van Ossel, a specialist in distribution at Vlerick Business Schol, said: "It's curious, because you would have thought that people would be paying more attention to prices at the moment. But because of the virus, consumers does not want to travel too far for a bargain. They are happy to pay extra to be able to shop quickly and close to home."
Maasmechelen Village shopping outlet will take customers' temperatures when they arrive. Anyone registering 38°C or higher on the thermal cameras will be invited to a separate room for a second check with a handheld thermometer. If the second reading remains above 38°C, they will be turned away.
Supermarket chain Aldi will install an automatic counting system in all of its 450 Belgian stores, with traffic lights at the entrance telling customers when the store is too busy to enter. "A customer will see a green or red screen when entering the supermarket," said sales director Koen Piessens. During the first few days, a security guard will ensure the traffic light system is respected.
Supermarkets can freely organise new promotions and bulk-buy discounts. Until recently, these had been limited to promotional activities that had already been decided or were already running before 18 March. Supermarkets have also been authorised to sell masks to the general public. Most supermarkets are imposing a limit of one box per customer (50 masks in total). Prices are in the region of €30.
You should pay by card where possible. The limit for paying with a contactless bank card has been doubled from €25 to €50. If your shopping costs less than €50, you should not need to enter your PIN on the keypad. Shops cannot refuse cash, but some supermarkets are limiting cash transactions to a single till, with all others card-only. A new app lets you check how busy a supermarket is before heading out. Search for ShopSafe in your app store. The app functions in a similar way to traffic planning service Waze. Stores are listed as "quiet", "normal", "busy" or "very busy" based on anonymous location data from mobile phone operators.
The coronavirus crisis has given a boost to online shopping in Belgium, with purchases up 33% in the first half of 2020, according to new figures from the BeCommerce Market Monitor. E-commerce generated €5.1 billion in sales in this period, with an estimated 8.1 million people in Belgium making purchases online. Clothing saw the biggest increase - one in three clothes purchases is now done online, compared with 20% before the coronavirus crisis.
Belgian supermarkets have recorded an additional half a billion euros in sales since the coronavirus crisis began in mid-March, according to new figures from Nielsen. Overall revenue is up 10%, with a 13% rise in alcohol sales, partly because the closing of borders has put a stop to cross-border shopping. Sales of beauty products were down by 90%.
Since non-essential shops were allowed to reopen, turnover has been about a third lower than normal, according to the latest research by the self-employed union SNI, which warns that one in five small traders risk going bust by the year-end. Almost two thirds of respondents said they no longer had the cash reserves to cover their fixed costs for two months. Some 95% said they were sitting on large amounts of stock, especially in the clothing and footwear sector.
Markets were allowed to reopen on Monday 18 May, with a one-way circuit to ensure social distancing; An initial limit of 50 stalls per market was lifted on 1 July. Wearing a mask is compulsory.
Night shops are now required to close at 22.00 - instead of 1.00 - to discourage late-night get-togethers. Several night-shop owners in Flemish Brabant, who appealed to the Council of State against the requirement to close at 22.00, have had their case rejected. "The Council of State considers that this measure has a solid legal basis, following the observed increase in the number of infections, particularly among younger people," the court said. It said the 22.00 closing time aimed to stop "alternative nightlife after the closing time of pubs and restaurants".
Outdoor exercise
During the peak of the coronavirus shutdown, allowed outdoor exercise was limited to walking, cycling, jogging, skating and rollerblading. Since 8 June, any non-contact sporting activity - indoors or outdoors - has been allowed. Gyms reopened on 8 June, provided safety distances are maintained.
Sitting on a bench or on the grass has been allowed again, since 8 June, as has picnicking in small groups (no more than 10, at present). Spring 2020, which we spent indoors, was the sunniest spring on record. The Royal Meteorological Institute recorded 707 hours of sunshine, against an average of 464.
Work
Working from home is still the norm for 45% of all Belgians, according to a survey by the Vias Institute, the country's mobility expertise centre. While a slight majority of the respondents said they worked one or more days at home, one in five is working from home every day. Before the corona crisis, that figure was only 3%. More than one in four workers, however, said that they do not have a proper workspace at home, and a full 39% did not have a quality office chair. Sigrid Dereymaeker of human resources services SD Worx advises employees to get a written agreement from their employers as to the days and hours they will work at home. This could be helpful in terms of worker's compensation insurance in case of an accident. She also notes that employers are not required to reimburse workers for teleworking – even though they are using their own electricity, internet connection, furniture, etc – but there are fiscal advantages for employers that do. Regulations governing regular and occasional teleworking can be found on the federal labour department website.
Remote working remains strongly recommended. About one in 10 workers in Belgium continue to do their jobs from home, according to human resources firm Attentia. "Remote work will remain on the agenda for some time in a good number of companies," the firm said. One in three workers in Belgium will continue to be do their jobs remotely, even after the coronavirus crisis has passed, according to a survey carried out by social security provider SD Worx. Some 92% of business leaders questioned said remote working was going as well as expected, if not better. A similar proportion said they would continue to offer it to their employees long-term, mostly like for one or two days per week.
A bilateral agreement on remote working between Belgium and Luxembourg has been extended until the end of the year. The agreement, signed in May, states that a Belgian who works from home (in Belgium) for a Luxembourg firm is still considered for tax purposes to have done the work in Luxembourg and their pay is therefore taxable in the Grand Duchy.
Employees in Belgian firms are sitting on a surplus of unclaimed holiday entitlement, according to human resources firm Attentia. "The fear is that many employees will take a lot of leave during the last months of the year," the firm said. As of 31 August, the average employee in Belgium still had eight days to take off. This time last year, the average stood at 6.5. Working from home, the massive use of temporary unemployment over the spring months and cancelled Easter holidays have all contributed to the surplus.
Catering and cleaning services provider Sodexo has announced plans to cut 380 jobs because of changing habits since the coronavirus outbreak. Sodexo operates canteens in companies, schools and universities, hospitals and nursing homes. Since March, about a third of the firm's 4,000-strong workforce has been on temporary unemployment. A spokesperson said: "Today, it is clear that the return to a level of activity comparable to the pre-crisis situation is no longer likely."
According to ongoing research by the University of Antwerp, more than half of respondents who have contracted coronavirus believe they caught it at work. Remote working from home is still strongly recommended in all companies, whatever their size, for all staff members whose job allows. Businesses that have reopened must respect social distancing rules, notably a distance of at least 1.5 metres between each employee. A 50-page set of guidelines has been published, covering everything from canteens to toilets and lifts.
A special medical certificate is now available for anyone who is unable to work because they are self-isolating at home. The note can be sent remotely, without the need for a face-to-face doctor's consultation.
Temporary unemployment for staff, the "droit passerelle" payout for freelancers and special parental leave arrangements have been extended until 31 December. The droit passerelle amounts to €1,291.69 per month, or €1,614.10 for a parent with children. Last month, almost 350,000 freelancers benefited from the payout. Self-employed people who have had to cut back their work to look after a child under 12 can apply for paid parental leave - €532.34 per month or €875 for a single-parent family - but this cannot be combined with the "droit passerelle". Almost 37,000 workers took advantage of the new coronavirus parental leave allowance in May, according to national employment office Onem. The allowance is 25% more generous than ordinary parental leave - and time taken off is not counted towards a worker's existing parental leave allowance. Almost 10,000 parents used the scheme to go part-time in May, while another 27,000 took a day off per week.
The federal government has approved a bill granting special parental leave to anyone whose child's creche or school has had to close because of a coronavirus outbreak. It will have retroactive effect from 1 October and will apply until at least 31 December, with the possibility to be extended further.
A quarter of self-employed people who are eligible for the droit passerelle compensation scheme are struggling to get paid on time. Le Soir reports that payments are lagging behind. The scheme pays between €1,300 and €1,600 per month, depending on your family situation, and was set up to compensate self-employed workers for loss of earnings. Thierry Evens from the UCM union said: "Until June, the rule was to pay as quickly as possible. But now the instructions are 12 pages long." Half a million self-employed people have benefited from the droit passerelle since the coronavirus crisis began. The number of ongoing cases is in gradual decline: 83,000 people received the payout in July and 41,000 in August. Authorities carried out 1,341 investigations into suspected fraud, resulting in 176 confirmed breaches of the rules.
The social security body for self-employed workers, Inasti, has launched a new freephone number for freelancers who need psychological support during the coronavirus crisis. Federal minister for the self-employed Denis Ducarme said: "Despite the support measures put in place by the government, the pressure remains very high for many independents who are facing financial difficulties. This situation exposes them to a risk of burnout, depression, or even suicide. In order to support them, I asked Inasti to set up this toll-free number which will guide freelancers experiencing difficulties towards psychological support." The number is 0800 20 118.
The Flemish government has announced that workers placed on temporary unemployment will have their energy bills paid for them. In Wallonia, every firm that has shut down will receive a €5,000 payment. In Brussels, the payout is €4,000. Businesses in Brussels that have had to close because of the coronavirus restrictions can now apply for the one-off grant from this website. The website has a list of the sectors covered by the payout. They include catering, sport, leisure, travel agencies, cinemas and driving schools. Eligible firms must employ fewer than 50 staff and have their registered address in the Brussels region. The Brussels government has also approved a one-off €2,000 grant for businesses that did not close down entirely, but have seen a significant drop in turnover as a result of the coronavirus crisis, such as artisans and construction workers. Example details of the applicable sectors and criteria are being drawn up.
Belgium's federal crisis centre is preparing to hire an extra 100 staff in its ongoing work against coronavirus. In total, 200 new coronavirus-related jobs are to be advertised in various parts of the federal administration. The vacancies will be advertised by Selor, the civil service selection office, shortly. The crisis centre jobs are in fields including communication, IT and project management. Many of the new jobs are connected to the launch of Belgium's contact-tracing app, expected in September.
A phishing SMS is doing the rounds, claiming that the national security council has approved a grant for all Belgian residents to help them pay their bills due to the coronavirus crisis. It invites people to click on a link to a website, which is not official, and which asks for sensitive personal information.
Wallonia's compensation scheme has opened for freelancers and businesses whose economic activity was significantly impacted by the coronavirus shutdown can file their request for a €2,500 grant. The business must have its official address in Wallonia and have put the majority of its staff on temporary unemployment due to force majeure. 
A new tax-free perk for employers and their staff is coming soon. The "consumer cheque" provides €300 of spending money for restaurants, cafes, culture, sport and leisure - among the sectors worst-hit by the coronavirus shutdown. Employers can decide whether to offer the perk to workers and the cost is tax-exempt. It cannot be used online, only in person, to pay for a meal or a cinema ticket, buy a book or go to an amusement park, for example.
The emergency measures put in place to support Belgian companies and households have cost €14.4 billion so far, according to figures from the Belgian national bank. The measures, including grants for shut-down businesses and temporary unemployment, will have a €10.2 billion impact on the federal budget and €4.2 billion for the regions.
The City of Brussels has presented its €14 million economy recovery plan for the rest of the year, with the goal of bringing consumers and tourists back. The city will spend €2 million on advertising and will waive the rents for traders occupying city-owned buildings, at a cost of €2.5 million. More unusual ideas include scented shopping streets, unusual walks and "urban escape games".
Belgium's gross domestic product fell a further 12.2% in the second quarter of this year. On a year-on-year basis, the decline is 14.5%, according to the National Bank. Industry, construction and services are the sectors to have suffered the biggest falls.
Six Flemish entrepreneurs are planning to sue virologist Marc Van Ranst, claiming some of his "blunt and reckless statements" have "caused significant economic damage", Het Laatste Nieuws reports. They point to Van Ranst's recommendation not to visit Antwerp, which they claim had "disastrous consequences for the local economy". The businessmen are each claiming a token €1 in damages, adding: "As regular as clockwork, Van Ranst disseminates information and advice in the media and via Twitter, before the government has announced anything."
All employees in Belgian companies should receive their full annual holiday entitlement in 2021, regardless of whether they spent some of this year on temporary unemployment. Unions and employers' federations have reached an agreement with the National Labour Council, meaning days spent on temporary unemployment will be treated in the same way as day worked for the calculation of annual leave.
Creches and childcare
Belgium's French-speaking creches, accredited by the childcare body ONE, reopened to all from 4 May. It is recommended that children should be split into groups of no more than 10. Drop-off and pick-up times should be staggered, and only one parent should enter the building (the same parent each day, where possible). Facilities should be disinfected at the end of each day. Staff will be provided with cloth masks and disinfectant gel.
Children's care organisation ONE is continuing its regular schedule of vaccinations against other illnesses, but toys have been removed from the waiting rooms and consultation times have been spread out to ensure no two families are waiting at the same time. Children can only be accompanied by one parent.
The stay-at-home restrictions, which were in place for two and a half months, reinforced inequalities between men and women, according to research by VUB. The Brussels university carried out a major survey of how people's daily lives have been affected by the coronavirus shutdown. Its first results suggest stay-at-home has been more stressful for women than men. "It seems that it is mainly women who try to juggle their private and professional spheres at home," said researcher Theun Pieter van Tienoven.
Flanders' domestic abuse helpline, 1712, has reported a 79% increase in calls compared with last year. Between January and the end of July, the line had given assistance to 1,200 victims of domestic violence, an average of 170 per month. The worst month was April, near the beginning of the stay-at-home restrictions, when the helpline received four times more calls than normal.
Daytrips and sightseeing
Non-essential travel within Belgium is now allowed again, so you'll be able to enjoy a daytrip or a longer staycation. On 20 May, Belgium lifted its ban on visits to a second home, just in time for the long Ascension holiday weekend. Belgian prime minister Sophie Wilmès told parliament earlier that there was "no longer any reason to maintain this ban".
Belgium saw a 25% increase in Belgian tourists this summer, according to new stats from the Belgian Association of Tour Operators and research institute GfK. The number of Belgians saying at least one night in holiday accommodation grew from 650,000 last summer to 820,000 this year. A spokesman said that as well as Wallonia and the Belgian coast, "Belgians took advantage of this year to discover other regions of Flanders."
Tens of thousands of families in Wallonia will be offered an €80 "tourism pass", to encourage daytrips and domestic tourism this autumn. The pass will be accessible using a QR code on www.visitwallonia.be and will be valid from October to December. The initiative will cost the Walloon government €5 million.
Access to the popular Lacs de l'Eau d'Heure could be restricted if visitors continue to ignore the requirement to wear a mask, local mayor Alain Vandromme has warned. "I hope that the authorities will support me and we can find a solution together so that everyone who comes the lake respects the rules," he said. "The only thing we can do is to close the main roads - but I hope it will not come to that." Vandromme said there was a shortage of local police officers enforcing the rules. Federal police have been called in as a reinforcement, but they will only issue warnings, not fines.
Visit.brussels has launched the Brussels Health Safety Label, a standard awarded to tourism businesses in the region that fully comply with all the necessary coronavirus prevention measures, including attractions and museums, tourist accommodation, guided tour operators, catering and events. Applicants will have their venues checked against the latest national security council directives and can display the label in their window and online to help attract visitors.
The Walloon government has released a €6.5 million budget to allow tourist attractions and accommodation providers to make the necessary adaptations to allow for social distancing among visitors. The size of each payout will depend on the average number of visitors pre-shutdown, or the number of rooms in each hotel.
The Brussels region will provide grants totalling €2 million to help boost business tourism. The grants of up to €50,000 are available to organisers of B2B events, such as international trade conferences, fairs and exhibitions where an overnight stay in Brussels is required. Business travel, pre-coronavirus, accounted for 52% of hotel stays in the city.
Public transport
All of Belgium's public transport operators are back running a near-normal level of service. Wearing a mask is compulsory on all Belgian public transport, for all passengers aged 12 and over, not just on-board, but also at stops and stations. The mask should cover your nose and mouth. A scarf can be used instead.
Public transport services in Brussels are operating at full capacity again since 1 September, Stib has announced. "We still expect to transport fewer people than before the coronavirus crisis, in particular because of remote working," said a Stib spokesman. Vehicles will continue to be disinfected daily and wearing a mask remains compulsory.
Brussels public transport operator Stib says passenger numbers are gradually returning to pre-coronavirus levels, prompting some passengers to worry about overcrowded trams, buses and metros during the morning rush. A Stib spokeswoman confirmed: "Unfortunately, certain lines are saturated and we cannot increase the frequency." Buses and trams are, on average, 71% full. "We clear our vehicles thoroughly. Not a single vehicle leaves our depot before it has been thoroughly cleaned.
Stib has announced a loss of €118 million to the corona crisis. The lion's share of €108 million is lost income due to less use, but an extra €30 million was also spent on additional hygiene measures. Some €20 million was saved on energy costs. The figures cover the period up to the end of August. While passenger numbers are rising, they are still only at 65% of normal, the service said.
The SNCB has launched its new app, MoveSafe, allowing passengers to check how busy a train is in real-time before boarding. It is available now from the usual app stores.
The SNCB is selling masks and disinfectant in 80 mainline rail stations. Because of the requirement to wear a facemask at all times, the SNCB has told passengers that eating and drinking is banned on trains and at stations until further notice. The SNCB has offered a range of measures to support businesses trading in Belgian rail stations. Shops in stations are expected to fully reopen in June. The SNCB is offering rent discounts, longer deadlines and interest-free payment plans to tenants.
Train conductors will not handle tickets to check them - instead they will be looked at from a distance. Ticket offices will only accept card payments. Coins can still be used in the machines. The SNCB has allowed shops inside 80 mainline stations to sell cloth masks and disinfectant gel to passengers. Some food and drink vending machines will be emptied and filled up with masks and gel instead.
Some 3.6 million people took advantage of the SNCB's offer of a free 12-journey rail pass, valid for two journeys per month between October and March. Registrations closed on 30 September. About 95% of applicants said they would use the rail pass to explore Belgium in their leisure time - which could prompt the SNCB to have to lay on extra trains on busy weekends.
De Lijn and Stib have both banned cash payments onboard their trams and buses. Both operators say passengers should board buses by the middle and rear doors, not the front. A De Lijn bus driver was assaulted after he asked a passenger to wear their mask correctly. The suspect, a 47-year-old man, was immediately summoned by the East Flanders public prosecutor's office as part of an accelerated procedure and will appear in Ghent criminal court on 22 October. Walloon public transport operator TEC has lifted the maximum passenger limit on its buses. Since 1 July, all seats can be occupied and standing passengers are allowed again. The sale of tickets on-board is still suspended. 
Consumer watchdog Test-Achats and two associations representing commuters are campaigning for the SNCB to partially refund or extend passengers' season tickets. They also want the expiry date on bulk-buy tickets - such as 10-journey pass - to be extended. Many travellers have not needed to travel since March. "We are aware of the financial impact for the SNCB but we believe that it is not up to passengers to bear the costs," the associations said. "The loss of income must be compensated for by the federal government."
Belgium's taxi sector is still struggling, with passenger numbers down by about 80%. Taxis Verts says it has between 1,200 and 1,400 bookings per day, down from 6,000 to 7,000 in pre-corona times. "We are really feeling the closure of bars and restaurants," its managing director said. "We hardly work any more at night. Added to this is the absence of tourists. There is a general feeling of insecurity that we must try to resolve." Plexiglass screens have been fitted in many taxis, to separate the driver from the passenger. Sam Bouchal, from th Brussels Taxi Federation, said: "We can already forget about the year 2020. It will not get any better before the end of the year."
Driving
Car use in Brussels has never been higher, as more people are staying away from public transport, according to the latest research from Belgian road safety institute Vias. The study found 57% of respondents were unwilling to take public transport since the coronavirus outbreak. Cars accounted for 58% of all the kilometres travelled in Brussels after the stay-at-home period, compared with 36% beforehand. Walking accounted for 18% of journeys, up from 10% before the crisis. Metro and tram use fell from 9.5% to 2.7% of journeys. Bus use fell from 4.2% to 3%.
Brussels mobility minister Elke Van den Brandt said the figures were to be taken with a pinch of salt: "The study was carried out on the basis of figures going back to 11 May, at least six weeks ago, at a time when remote working was higher than today. The current situation is totally different." A Stib spokeswoman added: "Since the first phase of the easing of the coronavirus measures, we have seen the number of visitors begin to rise again. Each week it is up 5% on the previous week."
More than three quarters of Brussels residents noticed an improvement in air quality during the stay-at-home period and do not want to see a return to the previous levels, according to a YouGov poll commissioned by the citizens' collective Les Chercheurs d'Air. Two thirds were in favour of redistributing public space more in favour of pedestrians, cyclists and public transport. The research was based on telephone interviews with 7,500 adults in mid-May.
Throughout the Brussels region, street parking rules have started being enforced again since 18 May. The City of Brussels plans to introduce pay-monthly parking permits for workers in several key sectors, to help them better manage their budget. The price of a professional parking ticket remains unchanged and works out at €17 per month. The monthly option is available for workers in hospitals, creches, schools and places of worship, as well as police officers.
The Rue de la Loi has shrunk from four to three lanes of traffic, with the creation of a new bike lane. Until now, cyclists and pedestrians have had difficulty sharing the narrow pavements. "About 3,000 people drive up Rue de la Loi in rush hour," said a spokesperson for Brussels mobility minister Elke Van den Brandt. "At the same time, more than 2,000 pedestrians and cyclists use it. Motorists had a 12-metre-wide space, while pedestrians and cyclists had just 5.5 metres."
Motorists' association Touring is worried that changes are being made to road layouts without consultation. The organisation says that while making temporary adaptations - such as more space for cyclists - is justified, it is concerned that "some of these so-called temporary arrangements become permanent without an impact assessment on traffic". Touring believes the changes should be limited to shopping streets. For the motorists' association, cars are "the most appropriate means of transport for respecting social distancing".
Cars have been banned from the Parc de la Woluwe, to give walkers and runners more space. Residents in Saint-Josse - Brussels' most densely populated municipality - had campaigned for some of the narrowest roads to be closed to traffic to make social distancing possible. Mayor Emir Kir says the idea is impractical and has encouraged residents to take a walk at nearby Botanique, Parc Josaphat or Cinquantenaire. Anderlecht has changed the traffic regulations on several streets around the Cureghem neighbourhood, giving pedestrians and cyclists priority over vehicles.
The 20kph zone in central Brussels came into force on Monday 11 May, for a three-month trial period. Pedestrians and cyclists had priority over motor vehicles. Since 1 September, the arrangements have slightly changed. Most small roads remain 20kph, but busier streets used by trams and buses are now 30kph and pedestrians on these main axes no longer have priority.
Consumer rights watchdog Test-Achats has called on insurers to reimburse part of this year's premium for car insurance holders, or apply a discount to next year's bill. The association says: "With more than 1.25 million Belgians out of work, consumers have been hit hard by the crisis. We are asking car insurers, who have had to face less risk, to pass this on to their customers."
Other transport
The coronavirus crisis might not bring about a major change in the way we get around cities, according to an Ivox poll of 2,000 people in June commissioned by the federal mobility ministry. Nine out of 10 respondents said they did not want to change their main mode of transport for commuting.
Belgium is facing a bicycle shortage - and a spare parts shortage - as more of us take up cycling to get around post-shutdown. Bike shops have reported a surge in trade since they were allowed to reopen on 11 May. With factories shut down in March and April, not enough new bikes are coming off the production line. Second-hand women's bikes are also hard to come by. One Decathlon employee told RTBF: "We've run out city bikes, almost everything except bikes for small children. There are still some mountain bikes priced over €850." He said stocks should be replenished by early July.
About 7,000 people took up Villo's coronavirus offer of a free six-month electric bike subscription. The deal has now been closed to new sign-ups, although you can still apply for six free months of conventional (non-electric) Villo until the end of June.
A new "Park+Bike" service launched in Brussels on 18 May at several car parks on the city edge. Commuters can leave their car for free (or just €1 a day in some car parks) and use Villo, Billy Bike or Dott electric scooters to continue their journey into the centre. "To allow Stib to remain safe and efficient for those who really need it and to avoid completely clogging up Brussels, we encourage all citizens who can to walk and cycle," said the region's mobility minister Elke Van den Brandt. Villo is offering a free upgrade to its electric bike service for six months, while Dott offers two free unlocks per day with the promo code PARKANDRIDE.
Electric scooter provider Lime is returning its vehicles to the streets, after withdrawing them in mid-March when the coronavirus measures were introduced. 250 electric scooters are available across the capital. The fleet will be gradually increased according to demand. The vehicles are disinfected regularly. Meanwhile, rival Dott has gone back to its pre-pandemic level of service, offering 3,000 scooters across the city.
The port of Brussels suffered a 13% decline in traffic in the first half of this year, handling 2.38 million tonnes, down from 2.73 million in the same period last year. Most sectors were in decline, due to the coronavirus crisis, with the exception of food shipments, which were up 34%. Port management said: "The recovery is well and truly under way. The month of June saw a spectacular increase compared to June of the previous year, with an increase of 11%."
Public events
Cultural events with an audience resumed on 1 July, with a maximum of 200 participants indoors and 400 outdoors. An online tool is available for events organisers, allowing them to check the rules that they must follow. Wearing a mask is compulsory. Local authorities have been urged to thoroughly check that events abide by the rules and, if in doubt, they should be cancelled.
This year's Liège Fair, due to begin on 15 October, has been cancelled. The city's mayor Willy Demeyer said: "Liège will do everything possible to welcome fairgrounds back to the city as soon as the situation allow. They will be quickly reimbursed for the fees they have already paid."
Belgium's federal crisis centre is working with a new set of threat levels, from 1-4, which will determine the need for targeted local measures when coronavirus hotspots emerge. Alarm level 1 applies to areas where the number of confirmed cases is between 15 and 30 per 100,000 population per fortnight. Level 2 is 31-50, level 3 is 51-100 and level 4 applies when the coronavirus infection rate is above 100. Belgium as a whole is currently on level 2, Antwerp is level 3 and Brussels is level 4.
There were no big music festivals this summer - but RTBF has come up with a plan to bring the festival atmosphere to your living room. The broadcaster has set up a stage on eight deserted festival sites, including Couleur Cafe, Dour and Les Ardentes, and invited two Belgian music acts to perform at each site without an audience. The performances were filmed and will be broadcast over the summer. The Destination Festivals initiative aims not just to support local artists, but everyone working in the events sector, who were hired to build the sets and set up the sound and lights.
The performing rights societies Sabam and Playright have appealed to the Council of State for the audience limits at music venues to be thrown out. The coronavirus restrictions currently allow for a maximum audience of 200 indoors and 400 outdoors. The two copyright organisations will argue that music venues have been unfairly penalised, while restaurants and hotels have largely been allowed to reopen at full capacity. Sabam calculates that in March alone almost 9,000 concerts and theatre performances were cancelled, with a loss to the music industry of more than €3.5 million in copyright payments.
The Wallonia-Brussels Federation has set aside €2.8 million to compensate theatres and concert venues for loss of ticket revenue until the end of the year. Since distancing rules were relaxed in cultural venues, it is estimated that most venues are capable of filling 60-70% of their seats, but for many venues, the losses are still significant.
The organisers of the 2021 Brussels Car Show are going ahead with plans for a scaled-back version of the event. Hyundai is the first manufacturer to announce it will not be taking part. Automobile federation Febiac said most of the other big brands had agreed to exhibit. "Of course, it will not be possible to welcome nearly half a million people," Febiac said. A meeting has been called for 22 September to discuss whether to go ahead. By October, organisers will have had to begin recruiting staff and ordering the necessary stands and equipment.
With many big events cancelled, the City of Brussels is renting out unused tables and chairs to the city's restaurants and cafes. The initiative aims to help eateries wishing to expand their terrace, without having to make a big purchase. The surplus equipment will be available until the end of September, and cafes will only have to pay the bill at the end of the season, once they have handed it back. See www.rockthecity.be
Brussels-City mayor Philippe Close (PS) has vowed to try to keep Winter Wonders from being cancelled altogether. The giant Christmas market that takes over a huge swath of downtown Brussels draws millions of people every December. "My mantra is that we have to learn to live with the virus," he told Bruzz. "I am not going to be the mayor who waits for a vaccine to bring Brussels back to life, socially, culturally and economically."
The city of Aalst will not hold its famous carnival celebration next February. Aalst Carnival usually takes place at the beginning of Lent, but the city hopes to hold the event sometime next summer. It is one of Belgium's biggest carnivals and is Unesco protected cultural heritage. "We did not make this decision lightly," mayor Christoph D'Haese (N-VA) told VRT. "We held discussions with the fire department, police and medical experts. It is one of the most difficult decision that I have ever had to make."
Le Public theatre in Saint-Josse has asked the Wallonia-Brussels Federation for urgent help as it is facing a €1 million loss this year and could have to make 80% of staff redundant to avoid bankruptcy. The theatre says mass lay-offs would cost the Belgian state about €1.5 million in benefits and unpaid social security contributions.
This year's Brussels Marathon, which normally takes place in early October, has been cancelled. "Half of the participants traditionally come from abroad," the organisers said. Instead, it will be possible to compete in the event virtually, using an app. Participants have the choice between three distances: 10km, 21km or a full marathon. The app will take you past popular landmarks around Brussels, with an audio commentary, and allow you to share your finish time on social media.
Demonstrations are allowed to take place again, since 1 July, with the same maximum participant limit as outdoor cultural events: 200 people. Protests must remain in one place: no processions are allowed.
The Walloon government is preparing to call a meeting of all the region's mayors to explain the rules on organised events. While the national security council set nationwide limits on audience sizes at indoor and outdoor events, local mayors have the power to waive the rules in certain scenarios. Wallonia's vice-minister-president Willy Borsus said: "We want to explain to them once again the provisions in place and the possibilities open to them. The goal is that they can make the best decision and avoid cancelling too many events."
Buying medicine
Consumer protection watchdog Test-Achats has begun an investigation into over-priced masks and disinfectant gels sold in pharmacies and online. The organisation has received more than 200 complaints from consumers so far. According to its preliminary research, disinfectant gels are being sold for up to 2.5 times their normal retail price in some pharmacies. One customer reported paying €19.45 for a 250ml bottle. Consumers have also reported prices of up to €15 for a surgical mask. Test-Achats has passed its concerns - and the names of the pharmacists involved - to the Belgian Order of Pharmacists.
Sales of pregnancy tests in Belgium have risen by as much as 25% during the stay-at-home period.
The federal health ministry has conducted checks on 195 types of hydroalcoholic disinfectant gel available in Belgium, and found 14 of them were not authorised for sale. The manufacturers of 45 others were issued with a warning for potential safety breaches, such as inadequate labelling. Several tonnes of products have been withdrawn from the market. "In the coming months, our inspectors will continue to check that illegal disinfectant products are not available for sale in Belgium," the ministry added.
Banks and post offices
Customers should use online and mobile banking wherever possible. The average person in Belgium cut their monthly household spending by 30% during the stay-at-home period, according to new research by ING bank, based on anonymised analysis of 96 million electronic transactions. The biggest sector declines were in leisure travel (-69%), children's activities (-68%) and clothing and beauty (-61%). Spending on groceries was up 24%, with local grocery stores seeing a 14% increase in trade. The number of cash withdrawals at an ATM was down 65%.
Six in 10 people in Belgium say they are using less cash this year, according to a study by ING's economic research department. Economist Charlotte de Montpellier said: "In every category of expenditure, there are fewer Belgians in 2020 who indicate using cash than there was in 2017. Look for example at spending in restaurants: while 34% of Belgians still used cash in 2017, only 19% now use this means of payment for a visit to a restaurant. The closure of physical stores during confinement, social distancing and the fear that banknotes are carriers of the virus has led to a sharp decrease in the use of cash. More than half of Belgians say that they are more hesitant to use cash since the start of the pandemic." From the beginning of March to the end of August, the number of withdrawals from cash machines in Belgium was down 43% and the amount of cash taken out was down 36% compared to the same period last year.
Bpost is handling 400,000 parcels per day and there have been reports of longer-than-usual waits for mail to arrive. For signed-for items, the postman will sign, instead of the recipient. Bpost has recruited almost 1,000 extra postal workers since the coronavirus crisis began. Many of the new recruits come from the restaurant and hospitality sector. "There is a lot of interest," said a Bpost spokeswoman. "We receive an average of 200 requests per week." A CGSP union spokesman said: "There are still a lot of vacancies, for example because many postal workers are retiring, but the number of applications is very high. People are starting to realise that it is a good job with a decent salary."
Bpost is gradually resuming the delivery of post to overseas addresses. Since late August, letters and parcels are accepted to 60 countries outside the European Union. Deliveries to non-European addresses were suspended in March due to the impact of the coronavirus crisis on the transport sector. Since 12 May, 36 international destinations outside the EU have been covered. The expanded list this week includes Afghanistan, Iran, the Democratic Republic of Congo, Rwanda, Tunisia, Uganda, Cuba, Mexico and Venezuela.
Bpost has recruited almost 1,000 extra postal workers since the coronavirus crisis began. Many of the new recruits come from the restaurant and hospitality sector. "There is a lot of interest," said a Bpost spokeswoman. "We receive an average of 200 requests per week." A CGSP union spokesman said: "There are still a lot of vacancies, for example because many postal workers are retiring, but the number of applications is very high. People are starting to realise that it is a good job with a decent salary."
ING and BNP Paribas Fortis have warned of a growing number of scam text messages. Recipients are told that their bank account "has been placed in quarantine" and to click a link to reactivate it. Don't.
ING bank is cutting the hourly fees and working time of 700 external contractors and consultants until the end of the year, because of the coronavirus pandemic. Freelancers are being asked to take a 20% hourly pay cut and only work four and a half days per week. They must also take five weeks of holiday sometime in the second half of 2020.
Property
The Belgian real estate market has witnessed a slight recovery in June, according to notaries, after a 15.9% year-on-year decline in sales in the second quarter of this year, during the stay-at-home period.
Here's another positive consequence of the coronavirus shutdown: it has never been quicker to get your application for planning permission accepted. Several municipalities in Brussels have managed to clear their previous backlog of dossiers. "We have more time to devote to each application because there are no consultative committees and other meetings," said a Brussels-City spokesperson. It's a similar picture in Evere: "Civil servants no longer have face-to-face appointments with the public. All those hours spent in contact with citizens can now be devoted to processing the administrative formalities and that has had a positive impact." However, this is only true for the simplest of planning permission requests.
Public inquiries into planning permission requests can resume in the Brussels region. Anyone can book an appointment to see the details of a dossier in their town hall, with the compulsory wearing of a mask. Public inquiries that were put on hold on 16 March can resume, for however many days were left.
Divorces in Belgium grew by 19.3% in June and 13.2% in July, compared to the same months last year, new figures from notaries reveal. "Staying at home has been a difficult test for a number of married couples," notary federation spokesman Bart Van Opstal said. But that is not the only explanation. The increase is partly due to the fact that a backlog of paperwork built up during the coronavirus shutdown. Many divorces that would have been concluded in the spring were therefore delayed.
Foreign travel
Belgium reopened its borders to non-essential travel on 15 June, opening up the possibility to enjoy a foreign holiday within the EU and Schengen area, and the UK, for the first time in three months. Belgium's foreign affairs ministry has updated its website with the latest travel advice, including a colour-coded guide to which countries are fully open (green), open with some restrictions (orange) and still off-limits (red). Read our travel guide here...
Belgium's long list of red and orange zones for travel is pretty confusing - so a computer scientist has gone and plotted them all on a map. Covidmap.be trawls the foreign ministry website daily for updates on where Belgians are allowed to travel. "I was looking for a safe holiday destination, and naturally I went to the official site," Romain Gerardy said. "But once on the site, I was faced with a ton of raw information to analyse and it was impossible for me to have a clear and quick view of which destinations were allowed or not. After some research, I found that there was no site that offered something more visual."
The Belgian foreign ministry will only update its coronavirus travel advice weekly, on Wednesdays, instead of every day. The decision follows a request from the tourism sector, which said the constantly changing situation - where regions move daily from green to orange or red - was confusing and discouraging travellers. Another change: when a region becomes a "red zone", travellers already present in the affected area will have 48 hours to return home without having the legal obligation to quarantine (although it will still be highly recommended). Foreign minister Philippe Goffin said: "This is a decision which will allow people to better organise themselves."
Interfederal spokesman Steven Van Gucht said there was "great concern about Spain" - a country normally visited by a million Belgians a year. He told Sudinfo: "I do not recommend going to Spain for the moment. The situation is really delicate."
Belgian residents returning from a red zone who fail to take a coronavirus test within 48 hours will receive a phone call reminding them of the legal obligation to quarantine and get tested. The calls will be made by staff at Belgium's three regional contact-tracing centres, which will receive data from public health institute Sciensano, based on the QR code that each passenger receives after filling out a Passenger Locator Form.
The rules on returning from a red zone also apply to children, Walloon education minister Caroline Désir has confirmed. Children who have been on holiday in a red zone must take a coronavirus test - and school staff may ask to see the result.
If you need to take a coronavirus test before going on holiday, this PDF document has a list of all the testing centres in Brussels, which are open by appointment only.
From 1 August, anyone returning to Belgium from a foreign holiday should fill in a form 48 hours before travelling, with details of where they have stayed and how they have travelled. It may be required when arriving at a Belgian airport, rail station, or when driving across a foreign border. The form can be found here.
Non-essential travel outside the EU and Schengen area remains restricted. The EU has agreed on a "safe list" of 15 countries, including Australia, Canada and Japan, but Belgium does not plan to implement the relaxed rules yet;
How was your summer holiday? About half of us have found it difficult to switch off and relax, according to a poll of 1,000 people by an online pharmacy. Some 44% of respondents said they lacked energy. Some pharmacists have reported growing numbers of people seeking help for insomnia or migraines. Sarah Katz, a psychologist at Delta hospital, said: "Everyone has been affected by this crisis. Parents are stressed about children's return to school. There are many bankruptcies and difficulties related to remote working. Staying at home for several months really increased people's anxiety."
Eurostar is running a reduced service between Brussels and London and is issuing vouchers to anyone wishing to delay their travel. The vouchers are valid for a year, for travel on any train until December 2021.
Both tour operator TUI and high-speed train Thalys have significantly cut their services for the autumn and winter. TUI had already announced that one-fifth of autumn flights had been scrapped and has now said that its winter tours would be at about 40% of normal capacity. Thalys, currently operating at about 60% capacity, will also operate at 40% capacity starting on 1 October. There will still be eight trains a day between Brussels and Paris, five to and from the Netherlands and two to and from Germany.
Brussels Airlines lost €182 million in the first half of 2020 due to the "unprecedented impact" of the coronavirus pandemic, the airline said on Thursday. The Belgian national carrier transported 67% fewer passengers between January and June and saw a 63% drop in revenue. Brussels Airlines said it had made "drastic cost-control measures to combat the crisis". The airline resumed flights on 15 June and warned: "Due to the still volatile and highly unpredictable situation worldwide, it is not possible to make forecasts for 2020 as a whole." Brussels Airlines' parent company, Lufthansa, does not believe that the airline industry will return to pre-coronavirus levels of activity any time soon. It is making long-term adjustments to its flights schedules and withdrawing several dozen craft from its fleet. An existing restructuring plan at Brussels Airlines will be accelerated. The airline has scrapped eight destinations from its timetable until the end of March 2021. Brussels Airlines will no longer serve, at least until the end of March 2021, Seville, Valencia, Bristol, Hanover, Moscow, Billund, Marrakech and Santorini.
Brussels Airlines will make 60 compulsory redunancies as part of its restructuring plan, which has been accelerated due to the coronavirus crisis. "The priority of both management and unions has been to examine all options to avoid compulsory layoffs as much as possible," the airline said. "Thanks to several alternatives, the number of compulsory redunancies has been limited to 60." In addition, 280 workers have opted for voluntary redundancy, while others have taken early retirement or opted to go part-time.
Brussels Airlines will increase its flight schedule from September, depending on market demand and travel restrictions, the airline has announced. This autumn, the airline hopes to operate 45% of its normal flight schedule, using 27 aircraft. Added destinations from September will include Basel, Birmingham, Bologna, Edinburgh, Gothenburg, Milan and Warsaw. Brussels Airlines also hopes to resume its long-haul flights from August, including to Sierra Leone. Anyone with a booking who has to change their travel plans can make a new free reservation any time up to 31 December 2021, to any destination.
Meanwhile, Brussels Airlines says it is "really sorry" after being overwhelmed by phone calls from passengers chasing refunds, seeking travel advice or trying to amend a booking. The airline normally receives 3,000 calls a day. Yesterday it had 34,000. "Our call centre works 24 hours a day and we are answering a maximum number of calls," a spokesperson said. The airline said it was also having to deal with "duplicate" workload, where a passenger makes contact by phone, email and social media with the same query. Anyone chasing a refund has been urged to sit tight and not clog the phone lines, so that passengers who need to make a more urgent change of booking stand a better chance of getting through.
During the coronavirus shutdown, travel agencies were allowed to offer vouchers to customers whose holidays had been cancelled, instead of a refund. Some 200,000 holidaymakers were affected, and these bookings totalled more than €300 million. The temporary arrangement with vouchers, which lasted three months, was contrary to European law and aimed to help firms' cashflow. Federal economy minister Nathalie Muylle has reminded agencies and tour operators that, since mid-June, vouchers can no longer be offered in place of a refund for a cancelled trip. Since Belgium reopened its borders, the justification of force majeure no longer applies. "It is prohibited, and we take it very seriously," Muylle said. "The economic inspectorate has been instructed to investigate this matter and is in the process of doing so."
Brussels Airport's mobile Covid-19 screening centre has opened. At first, the tests will only be available to travellers returning from a red zone - with a same-day result, using nearby labs. Testing for departing passengers, with an accelerated three-hour result, will be offered at a later stage, once a lab has been built within the airport terminal itself.
Brussels Airport has forecast that passenger numbers will not return to pre-corona levels until 2024. "We are now at around 10% of normal capacity," said airport chief executive Arnaud Feist, who estimates the loss so far at €200 million. "But that is still a long way from the traffic levels necessary to ensure the airport is profitable." He said Brussels Airport needed to operating around 50-70% capacity to be viable. August this year is forecast to be more like 25%.
The Flemish government has approved a one-off grant to Ostend airport to help it survive the coronavirus crisis. The airport will receive €360,000. "During the stay-at-home period, there were hardly any passenger flights from Ostend," said the city's mayor Bart Tommelein. "When the restrictions were lifted, many flights were cancelled and this had a major impact on the financial situation of the airport."
Charleroi airport reopened on 15 June. Ryanair has resumed part of its flights from Charleroi airport. The Irish carrier, which is Charleroi's biggest client, had initially announced it would not resume flights until July. At present, 20 routes to nine different countries are on offer. The rest of the network will be operational from July as planned. Wizzair has also resumed flights from Charleroi, as have Pegasus Airlines and Belavia, flying to Istanbul and Minsk respectively.
Charleroi Airport's mobile coronavirus testing facility will not be ready for another "six to eight weeks", according to Jean-Luc Crucke, the Walloon minister in charge of airports. The facility will be set up next to the baggage reclaim area and is only intended for passengers returning from red zones. The test will be voluntary.
Long-distance coach operator Flixbus resumed services in Belgium, the Netherlands and France on 18 June. Passengers must wear a mask throughout their journey and only half of the seats can be occupied. International coach operator Eurolines has gone into liquidation, with services ceasing with immediate effect. Parent company Flixbus began insolvency proceedings at the end of June. Some 36 jobs are under threat, while another 50 employees have already been transfered from Eurolines to Flixbus under a job protection plan. Eurolines said its viability had been "aggravated by the economic crisis caused by the Covid-19 pandemic."
The owner of a travel agency in Liège has filed an urgent legal bid with the Council of State to try to overturn Belgium's decision to make all of Spain, except Tenerife, a "red zone" for travel. Damien Keutgen said Spanish hotels would not reimburse bookings merely because Belgium's travel advice has changed. His lawyer said: "Belgium is itself, according to these same criteria, a red zone. It is a little incomprehensible to say that one cannot go to Spain while in Brussels we can move around quite normally."
Travel agents demonstrated at Charleroi airport, carrying out a symbolic funeral for "the freedom to travel". The Professional Union of Travel Agencies, Upav, says the current measures are undermining the travel industry and having a serious impact on operators' ability to survive. The organisation says many travel agencies will not survive the winter, as only 6% of global destinations are open. Many travellers have vouchers for cancelled bookings in the spring, with any clear prospects for redeeming them.
Museums and culture
Coronavirus measures have been adapted by language communities to requiring one metre between audience members rather than 1.5 metres. People in the same bubble who buy tickets can sit next to each other, but must be seated (or stand) at least one metre from others. This has been deemed safe by virologists and politicians as long as facemasks are worn. The maximum number of people at any given event, however, remains the same: 200 inside and 400 outside. Local authorities can make exceptions to these numbers if a venue pleads its case. The change from 1.5 to one metre, however, allows venues such as concert halls, cinemas and theatres to sell more tickets. Some of them can now reach the 200 maximum when they couldn't before.
Cultural venues in Flanders will now be able to leave only one unoccupied seat between each spectator, or between each bubble, Flemish culture minister Jan Jambon has announced. The maximum allowed capacity of concert halls and theatres will be 60%.
About 1,200 people working in the events and culture sectors demonstrated on the Mont des Arts in Brussels to demand more support. Artists, bartenders, nightclub and cinema owners were among the crowd, who were split into three separate groups of 400 to ensure the coronavirus restrictions on outdoor events were respected. "We're all in deep trouble," said Carl de Moncharline, one of the organisers. "We have no perspective. There are hundreds of thousands of people in this sector and our voices are not being heard. Culture is 5% of Belgium's gross domestic product."
Cultural activites with an audience resumed on 1 July, with a maximum of 200 participants, including the reopening of cinemas and theatres. Cultural and creative non-profit associations in Brussels can request a regional bonus of €2,000. The application form to obtain the cash support for culture and the arts will be available at www.primecovid.brussels. Eligible associations must have a headquarters in the Brussels region, employ no more than five full-time equivalent staff and have suffered a loss of revenue during the coronavirus crisis.
The City of Brussels has agreed to increase the maximum audience limits at cultural venues, after a series of meetings between the city's alderwoman for culture, Delphine Houba, and venue managers. Maximum occupancy will now be limited to between 50 and 70%, depending on the venue, with measures in place to ensure a smooth flow of spectators, compulsory reservations and the collection of contact details. A return to 100% occupancy could be envisaged by the end of November if the pandemic situation allows. The City of Brussels has enlisted the expertise of Nathan Clumeck, professor emeritus in infectious diseases at ULB, to give advice to venues on how best to operate within the rules.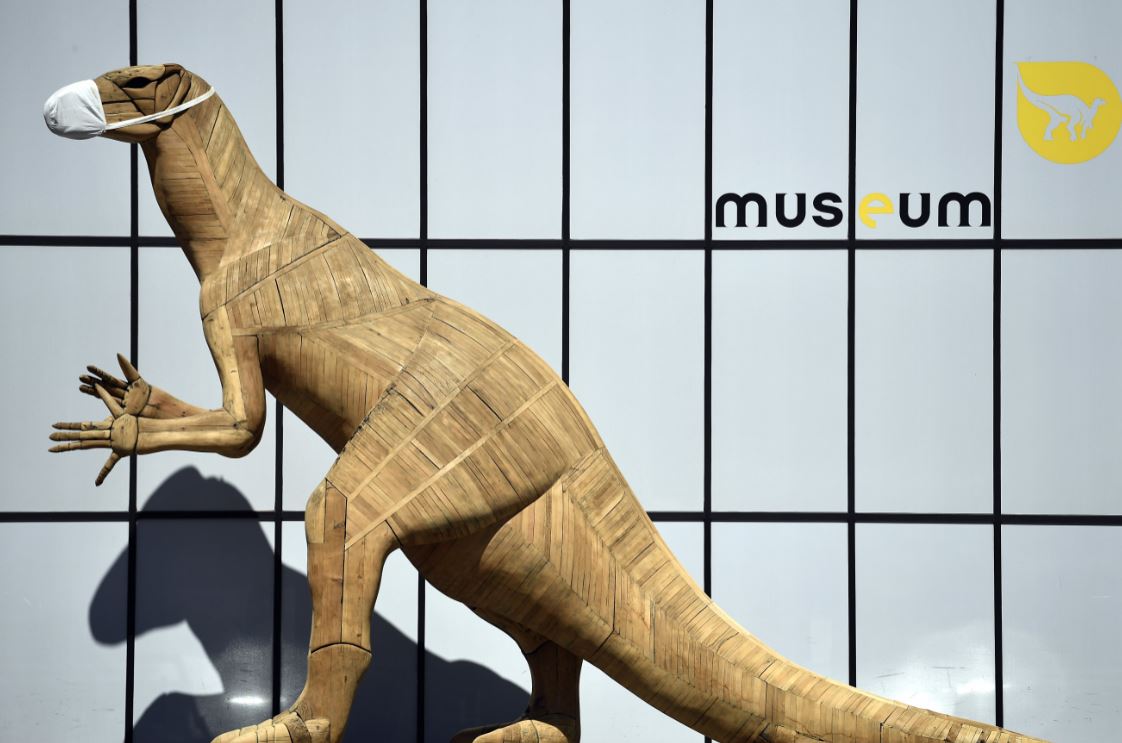 Mima museum on the canalside in Molenbeek has successfully raised €15,000 from a crowdfunding appeal, after warning that it was in a precarious financial situation. Half of the proceeds above €15,000 will be donated to Saint-Pierre hospital.
The Atomium is facing a deficit of at least €3 million this financial year because of the coronavirus shutdown, down from an €800,000 profit last year. Management have warned that the financial situation "could be fatal to one of the emblems of Belgium" and that financial reserves will be exhausted by the end of the year. Deputy director Julie Almau Gonzalez says: "We still have time to draw up a plan and it is clear that the monument will be saved." The Atomium reopened on 1 June, with a goal of attracting no less than 25% of its normal pre-coronavirus attendance figures.
Mini Europe theme park at Heysel suffered an even worse summer than planned. Foreign tourists generally make up the majority of the park's 400,000 annual visitors. Numbers this summer were down by three quarters. "It's a disaster," said chief executive Thierry Meeùs.
Sales of daily newspaper subscriptions rose considerably during Belgium's coronavirus shutdown, between March and May, especially digital subscriptions. French-language daily Le Soir processed 4.5 times as many subscriptions in April as the same time last year. La Libre, L'Avenir, L'Echo/De Tijd and the Dutch-language dailies published by Mediahuis - De Standaard and Het Nieuwsblad - also reported increases ranging from 30 to 60% year on year. Physical newspaper sales, on a per-issue basis, have suffered due to the closure of some shops and airports and a decline in daily commuting.
Hospitals
The first wave of coronavirus cost Belgium's healthcare sector €512 million, according to new figures from Inami. Buying protective gear for medical personnel cost €168 million. Hospital stays for coronavirus treatment added up to €150 million, with the average patient spending between 10 and 14 days in hospital.
Visiting a sick relative in hospital has been allowed since 2 June. The coronavirus crisis has prompted several maternity wards around Belgium to permanently rethink their policy on allowing visitors. During the shutdown, only fathers were allowed to visit. According to RTL, several hospitals found that the restrictions were well-received by mothers and staff alike. One mother told RTL: "We felt that staff were much more available, more present and took much more time to care for us." Some maternity wards are considering imposing limits on visitor numbers and visiting hours.
The Belgian Red Cross has launched an urgent appeal for blood donations, as stocks are running low. An additional 2,000 bags of blood are needed within the next two weeks to supply hospitals. A spokesperson said: "Make an appointment at one of our collection centres. And do not be afraid, the hygiene rules are respected."
UZ Brussel university hospital in Jette says it is nearing full capacity on its coronavirus ward and has begun transferring patients to hospitals outside Brussels. The region's health minister Alain Maron says the situation is still under control. "We must remain vigilant, but we are very far from the situation we had in hospitals in March," he said. "We are constantly monitoring the evolution of the epidemic. We are trying to ensure that we succeed in flattening the curve."
The mayor of Aalst says his city's hospitals cannot keep accepting coronavirus patients who have been transferred from the Brussels region. "The limits of medical solidarity have been reached," Christoph d'Haese told VRT. "It goes without saying that people need to be helped. Failure to do so would be culpable negligence. But I believe that limit has now been reached."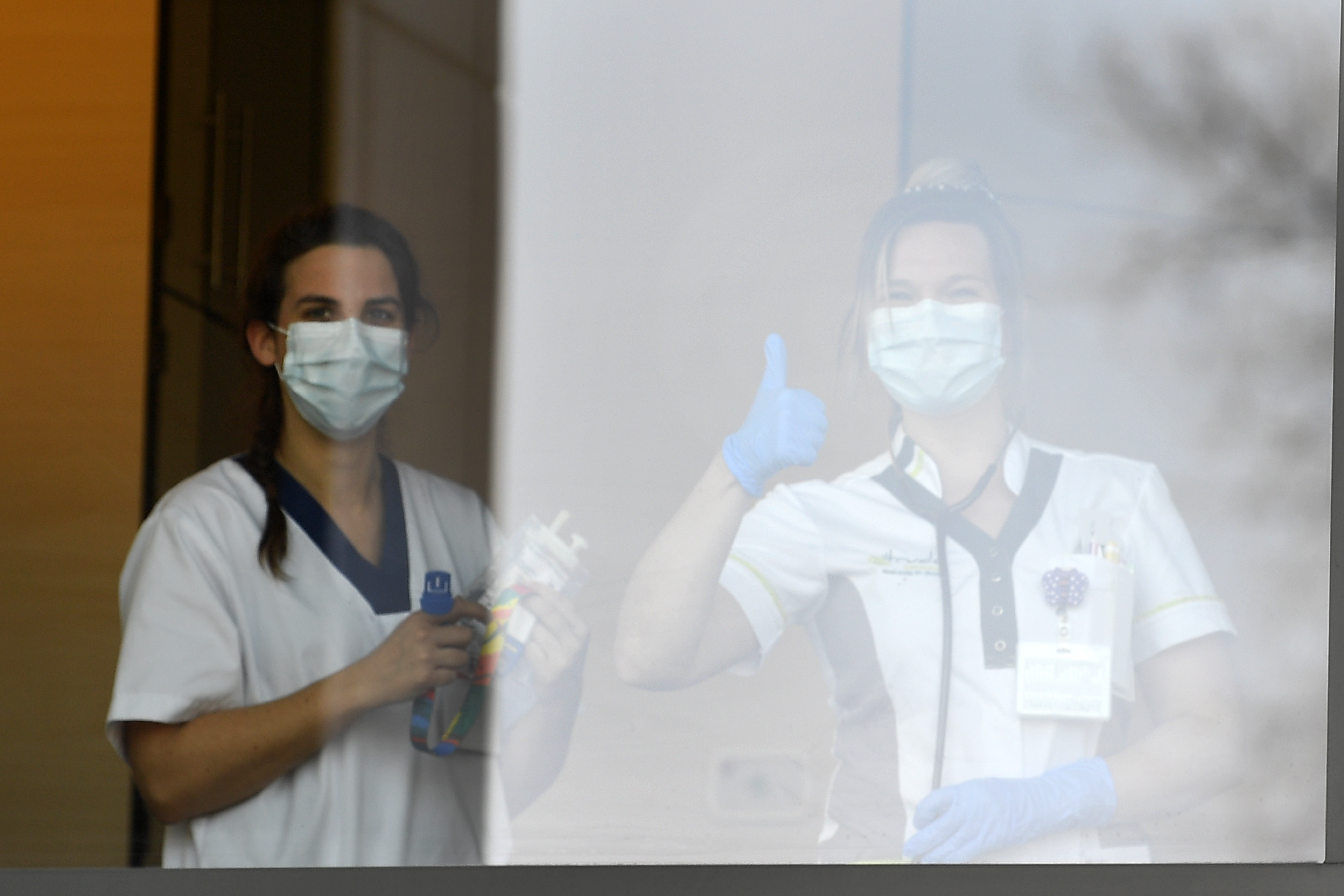 Medical trade journal Mediquality reports that doctors are being threatened with legal action if they choose not to place a patient in intensive care or give them a respirator. The paper reports of one case, involving a 91-year-old patient in Liège whose family placed pressure on medical personnel. One practitioner said patients were "threatening prosecution if we refuse to hospitalise".
Belgium's hospitals are facing a deficit in the range of €5 to €7 billion because of the coronavirus crisis, according to the chief executives of Brussels' Saint-Pierre and Liège's La Citadelle university hospitals. "We are in the same position as that of Brussels Airlines, but nobody is talking about it," they told Le Soir. Without a public bailout, most Belgian hospitals will finish the year in the red. Routine consultations and surgeries, which come with a fee, have been cancelled, while hospitals' fixed costs - including staff - must still be paid. Saint-Pierre, which was designated as Brussels' go-to hospital for coronavirus treatment, lost €4 million in March, €9 million in April and €10 million in May. A health ministry spokesperson said: "We are discussing with the sector. When we have something to announce, we will announce it."
The City of Brussels has approved a €35 million cash advance to help three of the city's hospitals, which are facing cashflow problems because revenue-generating non-emergency procedures were cancelled during the shutdown.
The federal health ministry says people with an ongoing health problem should continue to seek treatment and attend follow-up consultations with their doctor. "When you need care, you have to go to your doctor, but we ask that you make a phone call to your doctor so that he can guide you and organise with you the best way to provide continuity in your care," the ministry said.
Doctors have reported a 60% spike in consultations since the stay-at-home restrictions were gradually lifted. The surge has happened because many patients chose to put off seeing a doctor during the peak of the epidemic. According to a new study by UC Louvain, half of people in Belgium have put off some form of medical treatment during the coronavirus crisis. The most common were dental care, physiotherapy, speech therapy and visits to GPs. The medical sector is likely to feel the strain from these delayed appointments in the coming months. The report's authors wrote: "We focused on treating people who were in dire need and needed to be saved. But other people who had a regular need for care could not be seen. And their health has deteriorated as a result. We experienced a first wave linked to the coronavirus - it is possible that we have a second wave in our care system which is going to be linked to all these chronic health problems which were not managed in time and which have grown."
Doctors have "never been under so much pressure" to provide prescriptions for coronavirus tests and certificates for time off work, warns Thomas Orban, president of the Scientific Society of General Medicine (SSMG). "Doctors are tired and worn out," he said, adding: "We have set up a testing system that takes too much time, requires too much paperwork, when all of this should be automated. For the moment, it is the young people who are the most infected but they can infect the older ones while waiting to know if they are positive or not."
Health insurer Solidaris says it is "unacceptable" that some healthcare providers are adding a "coronavirus surcharge" to their fees - and has called for these to be urgently regulated. It is aware of some dentists billing an extra €20 to €50 to cover the cost of extra hygiene measures. Federal health minister Maggie De Block has banned healthcare professionals from charging a "coronavirus supplement" to cover the cost of extra hygiene measures. "Accessibility to care cannot be threatened," said De Block. "By introducing a general ban on charging 'corona supplements', we are ensuring that no patient has to bear an extra cost." The ban applies retroactively from 4 May. Patients who have been overcharged should contact their healthcare provider directly or their mutuelle.
A mural paying tribute to Belgium's healthcare staff has appeared on the side of an abandoned CPAS building in Ixelles. The location was chosen because it can be seen from the neighbouring Etterbeek-Ixelles hospital. Artist Amadine Lesay said the mural was dedicated "not only to doctors and nurses, but cleaners and security staff - everyone is represented."
General practitioners in Belgium have warned they are struggling to keep up with an increased workload - and that the situation will only get worse when the summer holidays are over. One GP in Louvain-la-Neuve told RTBF: "We are all quite tired because there has been a lot of catching up that has had to be done since the stay-at-home restrictions lifted, in terms of follow-up care. We have a lot of consultations where people have minor symptoms and need a prescription to take the coronavirus test. For as long as a doctor's prescription is needed for the Covid tests, we will be overworked. An administrative assistant should be able to do this, which would relieve hours of work per day for GPs."
Waste and recycling
All household waste collections in Brussels have returned to normal - meaning separate collections for white, yellow, blue and green/orange waste. Previously rubbish in some communes was collected in one round, meaning recyclable waste went straight to the incinerator.
The number of complaints for illegal flytipping in Brussels has more than doubled since people were ordered to stay at home. Last year, Bruxelles Propreté received 677 complaints about illegally dumped waste between mid-March and mid-April. This year, the figure was 1,524. According to Bruxelles Propreté, the phenomenon mainly concerns household waste deposited at the foot of trees or next to public bins.
Brussels' Recypark dumps have returned to their regular opening hours, with the obligation to a wear a mask. In recent weeks they had only been open in the mornings, by appointment. The dumps are still to be used only for urgent disposals, not a regular spring clean-out of your home. Charity shops in Belgium are appealing for people not to throw away their unwanted items, but to wait until the coronavirus restrictions are lifted and then donate them. With municipal dumps gradually reopening, it might be tempting to have a big spring clearout. In Wallonia alone, second-hand shops and organisations keep 8,000 people in jobs and generate much-needed revenue for good causes.
Utilities and home help
The Brussels government has agreed several measures to help cleaners and other household helpers in Brussels who were employed under the service vouchers scheme. Their take-home pay is among the worst in Belgium, averaging €11.65 gross per hour, which means they will receive the bare minimum payment during their temporary unemployment. Brussels has agreed to reassess how much they are paid during the shutdown - effectively adding €2.50 gross to their hourly wage for the purposes of the calculation. The titres-services companies that hire home helpers will receive an extra €2 per voucher until further notice.
Brussels' home help sector is back to near-normal levels of activity. Cleaners and other domestic helpers have largely returned to work, with the number of service vouchers used in July at 90% of normal levels, compared with just 30% in June.
Vivaqua has announced that it will not cut off any domestic water supplies for non-payment until the end of March 2021. The Brussels water supplier announced in March that it would be lenient with customers in arrears, initially until the end of June. By extending the gesture until October, the measure effectively applies until next spring, because cut-offs are not permitted by law during the winter months.
A ban on tenant evictions in the Brussels region expired on 31 August. Socialist union CGSP estimates that about 300 families are at risk of being made homeless if the measure is not extended. The coronavirus crisis has exacerbated existing social inequalities. The union said: "We ask the government to take responsibility in the defense of the most deprived." About 60 people demonstrated near the Brussels parliament after the ban on evictions in the Brussels region came to an end on 1 September, without being renewed. Evictions had been banned since mid-March due to the coronavirus crisis. "We are expecting an unprecedented wave of expulsions in the Brussels region," said Chahr Hadji, member of the Anti-Evictions Front which organised the protest. "We are talking about at least 300 families who will be evicted in the coming weeks. We are very worried about these families because nothing has been put in place. Shelters are already totally saturated. We are afraid that all these people will end up on the street."
The Council of State has confirmed that luncheon vouchers, eco-cheques and gift vouchers expiring between 1 March and 30 June will have their validity date automatically extended by six months. "This decision is good news for the revival of our local businesses, since these checks can only be used in Belgium," a the president of the Voucher Issuers Association (VIA) said.
Rent, mortgage and tax
Details have been confirmed for the Brussels region's one-off €214 grant for tenants who have suffered a loss of income due to coronavirus. The premium is available to employees and the self-employed and is limited to one per household. Only one adult in a household needs to meet the criteria to apply. To be eligible, you must rent your main residence in the Brussels region, from a private landlord, have signed the lease before 14 March and prove a decline or total loss of income during the coronavirus crisis. The payment is means-tested and depends on whether your household has one income or several, and how many dependent children you have. To benefit, your net household income must be lower than €34,924 for a single person with no kids, €38,805 for a single-income household with no kids and €44,348 for a dual-income household without children. If you have children, the threshold ranges from €42,131 to €64,305.
Banks are prepared to allow a break in mortgage payments, without penalty, on a case-by-case basis, the banking federation Febelfin said. "Don't wait until the problems become too serious," the federation says. "By anticipating, you can avoid the worst. Your banker will explore the possibilities with you." Febelfin says payment holidays have been agreed on €1 billion worth of lending - both for individuals and businesses. The Brussels region has extended the deadline for paying property tax (précompte immobilier) from two months to four. Bills are normally sent out in the summer. 
If you have already applied for a mortgage payment holiday, it will be possible to request a further extension. The measure was due to expire on 31 October, but will now run until the end of the year. The further extension is subject to the borrower proving that they are still suffering financially from the consequences of the coronavirus crisis. New applicants for the payment holiday are also being accepted. The deadline is 30 September.
A payment holiday will soon be possible for anyone with consumer credit, such as a car loan. Lenders can grant, upon request, a three-month payment holiday, renewable up to six months, if at least one of the named borrowers can demonstrate a loss of income due to the coronavirus crisis, provided they do not have more than €25,000 in savings.
There will be no face-to-face help sessions for filling out this year's Belgian income tax return. In the past, tax officials have set up drop-in sessions in shopping centres and public buildings around the coutnry. It will instead be possible to book an appointment for an advice session by telephone. Details will be available in the tax return pack that you should be receiving shortly.
The Belgian state suffered an 84% drop in VAT revenues in April, compared with the same period last year. Economic activity in Belgium generated €600 million in VAT this April, compared with €3.8 billion a year ago. The coronavirus crisis will leave large holes in the finances of many Belgian municipalities, RTBF reports. Individuals' loss of earnings will have a knock-on effect on local tax revenue, as well as placing extra strain on social services. Rent on municipal buildings, including cinemas, will also be substantially lower this year.
Property prices in Belgium are forecast to fall by 3% in 2020, the first drop since 1983, according to KBC bank. "The drop in income caused by the coronavirus crisis will severely affect household demand for housing," it said.
Private events
At funerals, the body of the deceased cannot be on display. The Brussels government has implemented a decree requiring the bodies of dead people to be immediately transported to a morgue or funeral home as soon as they have been pronounced dead, whether from Covid-19 or not, unless a doctor can certify that the victim died of natural causes and presents no danger to public health. Coronavirus can still be carried up to three days after death.
Animal refuges in Belgium have been allowed to reopen, for anyone seeking to adopt or give up a pet. Visits must be booked in advance and limited to one person at a time. Animal crematoriums can also reopen, providing social distancing rules are followed.
A safety protocol has been approved for Belgium's sex workers to resume their activities. Hydroalcoholic gel and masks must be supplied to clients on arrival. It is recommended that both parties take a shower at the start. Bedsheets should be changed after each appointment, or bedding be used that can be wiped clean with disinfectant. One sex worker in Saint-Josse told RTBF: "It will be quite a job to explain to the client what is at stake: our life, his life and that of his family."
Prisons
Court proceedings in Brussels have gradually resumed. Courtrooms have been rearranged to ensure social distancing can be maintained. Mechelen criminal court was the first in Belgium to start using videoconferencing for its trials.
Belgium's prison population has been reduced by 10% in the past month to 9,870 - although the country's prisons remain overcrowded, with 9,500 available places. The decrease can be partly explained by a fall in crime, but also a decision by the authorities to postpone new prison sentences for small offenders. Some inmates nearing the end of their sentence who have underlying health conditions have also been freed early and ordered to stay at home with an electronic tag. Prisoners have made 32,500 masks. They have distributed to prison and courtroom cleaners, lawyers visiting clients in jail and 2,000 for the European Parliament. 
Prisoners with coronavirus whose condition does not require a trip to hospital are currently being transferred to the medical unit at Bruges prison, where 11 of the 25 available beds are occupied. In order to prepare for a possible increase in the number of cases in prisons, it is proposed that a disused hospital in Vilvoorde be repurposed. The Belgian army is ready to lend a hand to get the facility ready.
About 50 relatives of inmates at Saint-Gilles prison demonstrated outside the building, demanding that face-to-face visits resume, in private and with physical contact. The prison has not allowed regular visits since mid-March. Some visits have since been allowed, but behind plexiglass. "We had to shout to be heard," said one relative. "There is no privacy. We have been ignored by the justice minister from the beginning."
Retirement homes
The Brussels region has relaxed the rules on visits to retirement homes. Each resident will be allowed to receive up to four people each week, with a maximum of two people at the same time. They can also take part in supervised outings organised by the care home - and, since 1 July, non-supervised outings. Holidaymakers returning to Brussels from a red or orange zone will not be allowed to visit a resident in an elderly care home for 14 days following their return, it has been announced.
Residential care homes in Flanders have tightened up rules for visiting residents in response to the increasing number of coronavirus infections in the wider population. But the measures stop short of a complete lockdown. It will now be mandatory for all visitors to care homes to wear face masks and to keep a distance of 1.5 metres, even if the person they are visiting is part of their social bubble. Shaking hands, kissing or hugging will no longer be permitted during visits. The taskforce also wants to see visits take place in the open air or in designated meeting places, rather than in residents' rooms. Cafeterias can be used, as long as there is a screen between the resident and the visitors. Leaving the care home as part of the visit is not ruled out, as long as the usual safety measures are followed, and there has been no spike in Covid-19 cases in the locality.
Robotics company ZoraBots in Ostend is sending out its James robot to rest homes in Belgium free of charge during the outbreak of the virus. All ZoraBots are small humanoid designs and can roll in and out of residents' rooms. The James will specifically ask residents if they would like to make a video call to their loved ones. It's voice activated, so the elderly residents – the most vulnerable to the virus – do not have to touch any screens or buttons. The City of Brussels has opened a phone line for senior citizens in need: 0800 35 550.
Wallonia relaxed its coronavirus measures in care homes from 1 July. Each home should resume group activities and communal dining. Residents can also leave the facility for a few hours to visit family, go shopping, for a walk or a meal in a restaurant. From 22 June the restrictions on one visit per week were lifted. Residents will be free to see relatives more regularly and for longer, always with a maximum of two visitors at any one time.
Brussels health minister Alain Maron has approved a "second wave" plan for the region's care homes, including several preventative measures to prepare the sector for a possible resurgence in cases. They include a central purchasing system for protective equipment, which will build up a three-month stock. Maron said: "We cannot be as unprepared as we were in the early stages of the coronavirus crisis, where nursing homes were in need of equipment and training. There are now protocols in place so that if a second wave arrives, the procedures are clear."
New data from Sciensano shows that, of the 8,343 care home residents who tested positive for coronavirus between 8 April and 18 May, about three quarters of them showed no symptoms. ULB expert Yves Coppieters says widespread coronavirus testing in retirement homes must continue, in order to detect cases early.
All 7,000 care home employees and volunteers in the Brussels region are being tested for coronavirus. "We want proactive screening to avoid contamination of residents in nursing homes," said a spokeswoman for Iriscare. The nasal smear tests will be carried out in public and private retirement homes.
Hotels
Hotels in Brussels will receive financial support from the region's government totalling €200 per month per room. The aid will apply retrospectively from mid-March and is due to expire at the end of August. It aims to help hotels cover part of their fixed costs and thus ensure their survival.
The Brussels region will provide grants totalling €2 million to help boost business tourism. The grants of up to €50,000 are available to organisers of B2B events, such as international trade conferences, fairs and exhibitions where an overnight stay in Brussels is required. Business travel, pre-coronavirus, accounted for 52% of hotel stays in the city.
The homeless
Etterbeek, Anderlecht, Forest and Saint-Gilles requisitioned hotels to provide accommodation for the homeless. The Brussels government has made an extra €4 million available to support the homeless during the coronavirus crisis. Doctors Without Borders has opened a triage and accommodation facility at Tour & Taxis for vulnerable people. The facility has 50 beds, expandable to 150 if necessary, and will be jointly run with the Samusocial and the Citizen Support Platform for Refugees. This project aims to enable homeless people and migrants who think they are infected with coronavirus to self-isolate and receive medical attention.
The European Parliament made a vast building on Square de Meeûs available to the Brussels region to use as it sees fit in the coronavirus response - and 100 chauffeur-driven cars. "These cars can be used, for example, to deliver home shopping for isolated elderly people, or for any other useful cause in the health crisis," the parliament's secretary-general said. The European Parliament's canteens will make 1,000 meals a day to be distributed to the city's most vulnerable residents, as well as those working in hospitals.
Medical research
Health institute Sciensano is appealing for volunteers to take a survey on how the coronavirus restrictions are affecting your physical and mental health. Meanwhile, Brussels mental health professionals have set up a helpline to listen to residents' worries and point them in the direction of further help. The number is 025 01 01 27, or see www.lbfsm.be
A new working group on mental health has been set up to examine the psycho-social impact of the coronavirus crisis. The group is made up of French and Dutch-speaking experts and representatives of organisations including Inami. Their work will help inform the approach taken by Belgium's "deconfinement" committee, which is looking at how best to gradually ease the coronavirus restrictions.
The University of Liège is carrying out a study into what effect the coronavirus restrictions is having on your sleep and memory.
More details here. And VUB unversity is carrying out research on what effect the coronavirus measures are having on pregnant women. See www.promom.be to take part.
Since the outbreak began, almost 250 separate pieces of university research have been launched into different elements of the pandemic. Now a new initiative has brought all those pieces of research together in one place. Some of them have already been published, others are a work in progress. See www.covid19-wb.be
Without the order to stay at home, coronavirus would have killed at least 60,000 people in Belgium, according to biostatistician Geert Molenberghs, instead of the 10,000 it currently has. According to his estimates, 60% of people would have been infected with the virus had life continued as normal following the outbreak. Instead, about 10% of people are believed to have come into contact with the virus.
Read more on The Bulletin
Belgium's Passenger Locator Form, which must be filled in online 48 hours before arriving in Belgium, can be found here.
Brussels public transport service Stib has announced a loss of  €118 million to the corona crisis. The lion's share of €108 million is lost income due to less use, but an extra €30 million was also spent on additional hygiene measures. Some €20 million was saved on energy costs. The figures cover the period up to the end of August. While passenger numbers are rising, they are still only at 65% of normal, the service said.