Ready for the Games? Visit an official Olympics museum or get moving yourself
In association with Tourism Flemish Brabant
On 14 August 1920, the Opening Ceremony took place for the seventh Olympiad. It was the first Olympics held following the First World War, and the honour fell to Antwerp. Because Belgium had been at the centre of the conflict, there were concerns it was not up to hosting such a major event less than two years after the end of the war. This led to other cities quickly bidding to take over the Games.
But Antwerp had been chosen before the war even broke out, and it was determined to make it work. The International Olympic Committee gave it a right of refusal, which it did not take, and it hosted a memorable and successful Olympic Games – the only one ever to take place in Belgium.
You can learn all about how it looked, who came and which canals swimmers jumped into at the exhibition Breaking Boundaries, on until the end of the year at the Sportimonium.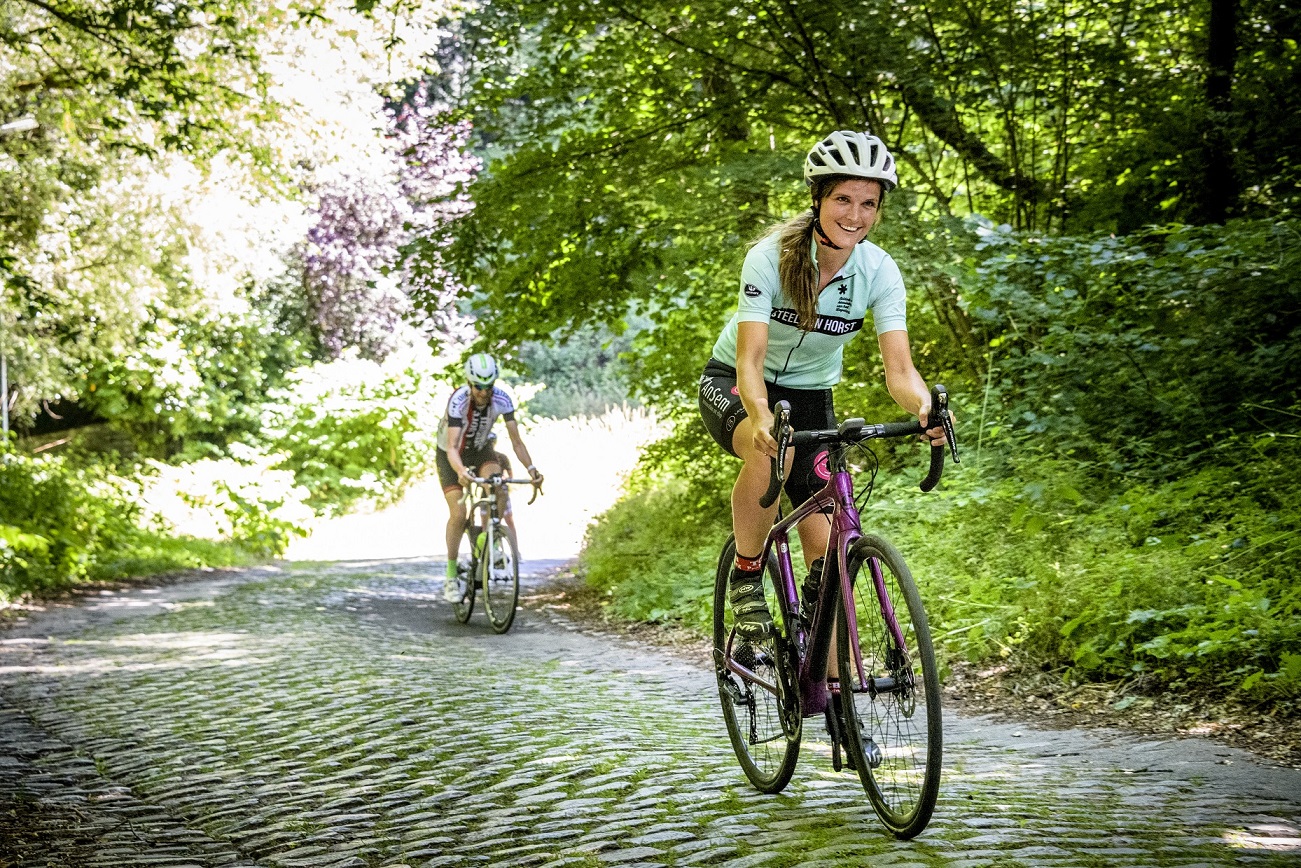 The Sporti-what? Yes, there is a museum in Belgium dedicated to Olympic sports and athletes. It has some great memorabilia from both distant and recent Olympic history, artworks, tributes and stories about the country's athletes. Located in Zemst, just a few kilometres north of Vilvoorde, it is one of only 22 officially recognised Olympic museums in the world.
An easy day trip from Brussels into the green belt, it could also become a long weekend if you decide to get a little active yourself. Flemish Brabant has loads of options for cycling, canoeing and adventure, whether you are committed to fitness or striking out to learn something new.
Taking on a cycling route dedicated to Belgium's cycling legend is a perfect follow-up to a visit to the Sportimonium. We're talking, of course, about Eddy Merckx, who was born in Flemish Brabant's green belt – Tielt-Winge to be exact. Naturally the Eddy Merckx cycle route starts and ends here.
Any route inspired by 'The Cannibal' is going to be challenging, so be ready for 70 kilometres of climbs and descents. But it also takes in some stunning landscapes and attractions, including fruit orchards, Horst Castle and a statue honouring Merckx just across the street from the house in which he was born in 1945 – on a table.
While the Summer Olympic Games are inspirational, they are also all the way in Tokyo. The UCI Road World Championships, however, are right here in Belgium. And it will be quite a celebration: It is the 100th anniversary of the world's most elite cycling race. And the finish line is in Flemish Brabant.
The men's and women's elite road races begin in Antwerp and finish in Leuven. While you can line up along the route or joins other fans in one of the official villages in picturesque areas of the green belt, you can also ride the final stretch yourself anytime. The hilly Flandrien Circuit takes riders along 65 kilometres of forests, villages, slopes and cobblestones – just like the pros.
If mountain biking is more your thing, the green belt has three mountain biking networks, with downloadable maps. Each network has several suggested circular routes. If you want to learn to mountain bike, check out the training sessions at The Shelter, an outdoor adventure park amid the forests of Oud-Heverlee. You'll learn everything you need to know about equipment and technique during these eight-week sessions.
The Shelter also offers canoeing, stand-up paddleboarding and rafting. There is even a course on building your own wooden raft, which you sail down the Dijle river yourself. If you have kids in tow, try the Viking trip, during which you'll hear all about the lives of the iconic Scandinavian explorers. Everyone has to dress up as a Viking, too.
You only need don a safety helmet and knee pads to ride a horse around Pajottenland, however. Actigo organises half-day trips, where they lead you through the region's glorious countryside. The guides ask that you have some riding experience, but if you don't, there's also an option to sit in a horse-drawn wagon for a similar tour.
Photo from top: ©Fredography/Sportimonium, ©Lander Loeckx, courtesy Flemish Brabant Tourism, ©Ivan Deleus