Get ready for the Dry February challenge with these non-alcoholic drinks
The sixth edition of Tournée Minérale kicks off in Belgium on 1 February, inviting citizens to forego booze during so-called Dry February.
Two local associations are running this year's campaign: Univers santé in Brussels and Wallonia and VAD/De Druglijn in Flanders. They've set the challenge for individuals to not consume a drop of alcohol during the 'short' month while raising funds and awareness of drinking habits.
If coronavirus restrictions and curfews have increased home-drinking, there's been a growing trend for non-alcoholic beverages, categorised as NoLo. Innovation in the sector is helping people avoid the hard stuff with lots of improvements in the choice, quality and taste of alternative beverages sans alcohol.
So whether you're signing up to Dry February, looking for a health kick or would simply like to drink a little less, here's our selection of some of the alcoholic-free drinks on the market, with a focus on home-grown tipples. There's no longer any need to justify opting for a zero-alcohol or soft drink!
Beers
Once there were few non-alcoholic beers on the market and little in the way of flavour or style diversity. Now, major brands and craft breweries are getting into the game with plenty of options, from lagers to IPAs and stouts.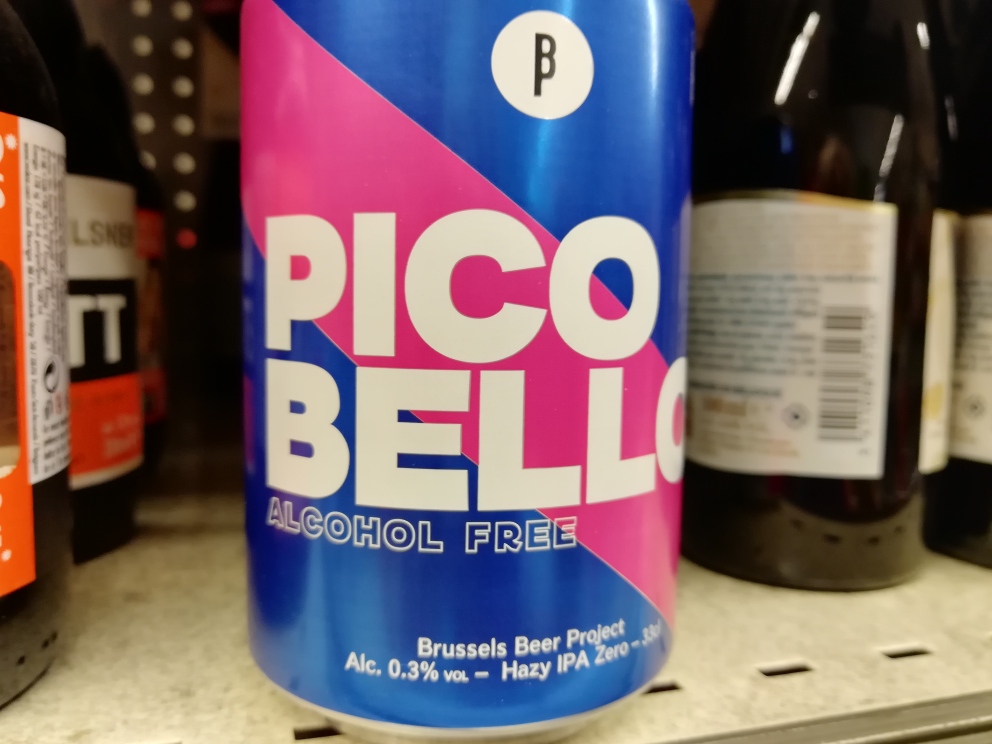 Belgian beer giant AB InBev aims for at least 20% of its global beer volume to be no- or low-alcohol by 2025. Since the launch of  its Jupiler 0.0% some years ago, the addition of Leffe 0.0% as well as brown and ruby variations, have all been welcomed by the NoLo tribe. The Leuven company also produces Stella Artois lager and refreshing wheat beer Hoegaarden in non-alcoholic versions. Among local craft brewers, Brussels Beer Project makes the hazy IPA Pico Bello with only a 0.3% alcohol content and a slightly bitter rather than sweet taste.
Wines & cider
Vintense is one of Belgium's leading brands of non-alcoholic wines. Its refined de-alcoholisation process of wine preserves flavour and for its sparkling range, ensures fine bubbles. Grape varieties are Merlot, Cabernet Sauvignon, Chardonnay, Sauvignon blanc and Syrah, while various domains are offered under the O°Rigin range, as well as sparkling white, rosé and prestige wines. Vintense also produces Americano spritz, Bellini and Ice Hugo mocktails.
Award-winning Liège-based Univers Drink produces numerous alcohol-free products. Focusing on quality and originality are the wine brands Vendôme (including the Mademoiselle organic line, pictured), Night Orient, Vendanges and Vina'0°, as well as spirits and mocktails.
A festive fizz for special occasions is French Bloom, a sparkling non-alcoholic organic wine from the Taittinger family of Champagnes. Originating from a vegan recipe and based on de-alcoholised wine, its white and rosé are produced and bottled in the southwest of France.
Closer to home, the Ardennes region possesses a number of cider brands with some producing low- or non-alcoholic versions. Stassen makes 0.0% premium cider with the following flavours, fruits of the forest, peach and raspberry.
Mocktails
Stirring up a good mocktail is much easier with a good non-alcoholic spirit as a base that has a better chance of standing up to mixers. Les Grandes Distilleries de Charleroi is a pioneer in Belgium, applying traditional methods to creating spirits that may be lacking alcohol but don't hold back on punch and flavour.
Funny spirits aim to not compromise on flavour with their blend of distillation, infusions and natural aromas. The colourful range will add pzazz to any mocktail and helpfully provides numerous recipes.
Non-alcoholic spirits
Young Ghent company NONA has been winning customers with its natural ingredients and zero alcohol spirits. The blood orange-infused Spritz is a bestseller, while ginger, beetroot and basil are also popular flavours.
Flemish Brabant distillery De Cort in is the only authentic distiller in the Pajottenland. Alongside its gins, jenevers, vodka and brandy, it also makes the alcohol-free De Cort Unplugged Bio, a fusion of 13 herbs with no additional flavourings, sugar or preservatives.
Belgian alcohol-free gin Botaniets 0.0% undergoes triple distillation to achieve its complex herbal flavour. Craft blended from an infusion of rosemary, fresh ginger and nine other aromatics, the result is a potent and refreshing cocktail mix. For a spicier variation of the award-winning premium gin, try its new product, a Ginger-Yuzu blend.
Supermarkets stock plenty of booze-free options, such as alcohol-free gin and tonic ready mixes. Shweppes vir'gin & tonic and Gordon 0.0% G&T with a hint of lime are but a few. 
Syrups & softs
Essential ingredients for any home-made mocktail are potent or refreshing ingredients that bring notes of interest to the mix. Non-alcoholic organic Gimber is a fiery ginger concentrate that's so versatile, it'll be an essential item in your pantry as well as drinks cupboard. The local start-up brands its product as an alcohol-free drink with a bite.
Another syrup offers a variation of that French classic, mint syrup. Doha is manufactured by a small family company near Namur, which hooked up with a local artisan syrup maker. Designed to be served warm, cold, as an infusion, or of course in a cocktail.
Fizzy kombucha is a fermented drink that originated in the Far East and is full of healthy properties. A local artisan organic version is produced in Namur province is BeKombucha, lightly sparkling, low in sugar and full of flavour. Take your pick from lemon and ginger, hibiscus and verveine and lemon balm.
Main image: Alexis Mosselmans' Botaniets Yasmine mocktail