Flanders Symphony Orchestra's performs Brahms, Bartók and Smetana in Brussels on 17 June
Johannes Brahm's masterpiece First Symphony is performed by the Flanders Symphony Orchestra (FSO) in its concert tour of Belgium from 8 to 17 June.
The four-movement symphony with its rich orchestrations and memorable melodies features alongside two other works destined to resonate with audiences, all conducted by Jiří Rožeň (pictured below).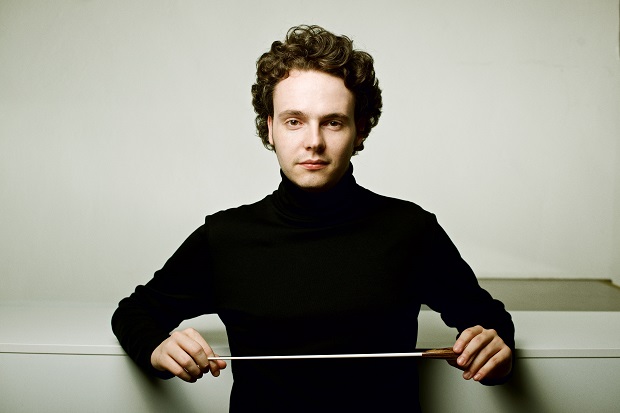 They include Béla Bartók's Violin Concerto No 2, played by the talented solo violinist Josef Špaček (pictured below). As the musician and the FSO conductor are both from the Czech Republic, they have chosen to perform Bedřich Smetana's Overture, the Bartered Bride to share some of the musical heritage of their home country.
It promises to be an exciting and moving programme. Brahms spent over 21 years composing his first large-scale work, which premiered in Karlsruhe in the Grand Duchy of Baden in 1876.
Scored for a large orchestra, it is full of twists and turns thanks to the German composer's trademark harmonic language. Each movement plays an important part in the overarching messages in this undisputed masterpiece that established a new path for the Romantic symphony.
Highly self-critical, Brahms might not always have been happy with this symphony, but it has stood the test of time. Along with his other major works, it continues to be regularly programmed and performed today.
In a similar vein, Hungarian Béla Bartók's Concerto No 2, is considered one of the great violin concertos of the 20th century. Featuring the rhythms and melodies of folk music, the 1938 work was written towards the end of the composer's career when he was increasingly concerned about rising fascism. For Bartók, folk music  was a 'phenomena of nature' and he succeeded in employing elements in the three-movement work without resorting to actual tunes.
Bedřich Smetana is considered the father of Czech music in his homeland and was influenced by popular dances such as the polka. Internationally, his second opera, The Bartered Bride (1866), remains his best-known work. The lively overture to the three-act opera is also often performed as a concert piece
Performing for over 60 years, the FSO is composed of 60 dedicated musicians, and led by a series of renowned conductors. The orchestra also commissions and performs new compositions of contemporary music as well as performing a classical repertoire.
Flanders Symphony Orchestra: Brahms 1
8 June Bruges Concertgebouw
10 June Ghent Muziekcentrum De Bijloke
11 June Antwerp De Singel
17 June Brussels Bozar
Photos: Jiří Rožeň ©Ilona Sochorová; Josef Špaček ©Radovan Šubín. Sorry! Our prize giveaway has now closed and the winners have been notified.