05/02/2023
from
10:00
until
26/02/2023
-
11:15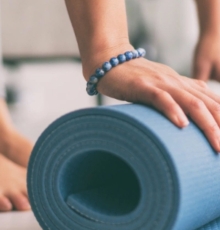 A fresh five-sessions yoga series to keep you strong and active - this time delving into twists, extensions, flexions, inversions and much needed breath work. As always, we adapt the practice to our varying capacities.
We meet on Sundays. Please bring your own mat. Other materials will be provided.
- 29/01: This first session will focus on backbends, extensions which range from stretching arms up in the air to more adventurous bows.
- 05/02: This session will focus on twists to build strength in your core muscles and increase the range of motion of the spine.
- 12/02: This session will focus on soothing forward bends, very helpful in stretching out tight muscles and releasing tension in the entire backside of the body.
- 19/02: This session focuses on inversions, encompassing poses that offer so many benefits you might not expect. Inversions have a positive effect on your lymphatic system, nervous system, cardiovascular system, and more.
- 26/02: This final session focuses on pranayama, which is breath work.
_________________________________________________________________
ABOUT THE INSTRUCTOR
Emily von Sydow is a Brussels-based yoga teacher. Since the beginning of her practice about 20 years ago, she has seen yoga as a rigorous but joyful discipline and a lifelong path of learning. Inspired by BKS Iyengar's yoga tradition, she gives 1:1, couple and group classes, and shares the benefits of the practice also with non-accompanied minors, adolescents and pre-adolescents refugees in Belgium. She successfully teaches them to use their bodies in new ways and find calm within.