Vaccines, Brexit, 30kph... Here are 45 changes to life in Belgium in 2021
Twelve months ago today, we published our annual look ahead: "How daily life in Belgium will change in 2020".
They were simpler times. Life-changing events on the horizon included rising beer prices in cafes, a ban on disposable cups at music festivals, and new parking rules around Forest National during concerts.
Now there are no cafes, no music festivals and no concerts. So, while we've compiled our usual comprehensive list here of what is (expected) to change in Belgium over the coming year, it comes with a massive coronavirus caveat. All of this could be overtaken by events.
On that cheery note, happy new year, from all of us at The Bulletin.
CORONAVIRUS
1. 2021 will be "a full year of vaccination" against coronavirus, says the country's vaccination task force, which hopes to have four million Belgian residents vaccinated before the summer. After nursing home residents and staff, from February, it will be the turn of all other healthcare personnel to the get the jab. From April, over-65s and over-45s with underlying health conditions such as diabetes and obesity will be invited to get vaccinated. The second phase of the campaign is scheduled for around July/August. This is when the rest of the public is likely to start getting the jab, with the aim of having as many people in Belgium as possible vaccinated before autumn sets in. According to infectious disease specialist Erika Vlieghe, who chairs Belgium's new advisory committee on the coronavirus measures: "There will be no spectacular change in the measures over the next few months, but changes can be expected, thanks to the vaccine, and thanks to the end of winter in particular. It won't be a normal year, but little by little we will be able to do more things."
BREXIT
2. All British citizens living in Belgium must take practical steps in 2021 to secure their rights under the Withdrawal Agreement, as the Brexit transition period ends. UK nationals and their family members will have to apply for a special new status at the commune where they reside. This can be done anytime between 1 January and 31 December 2021, but the interior ministry recommends you apply as soon as possible in the new year. It is writing to all communes to explain the new procedure that town hall staff should follow. Throughout 2021, the rights of all UK nationals registered as living in Belgium before the end of the transition period remain protected. Brits in Belgium will be issued with a new electronic residence card, called the M card. This is renewable every five years - or every 10 years if you have permanent residence in Belgium.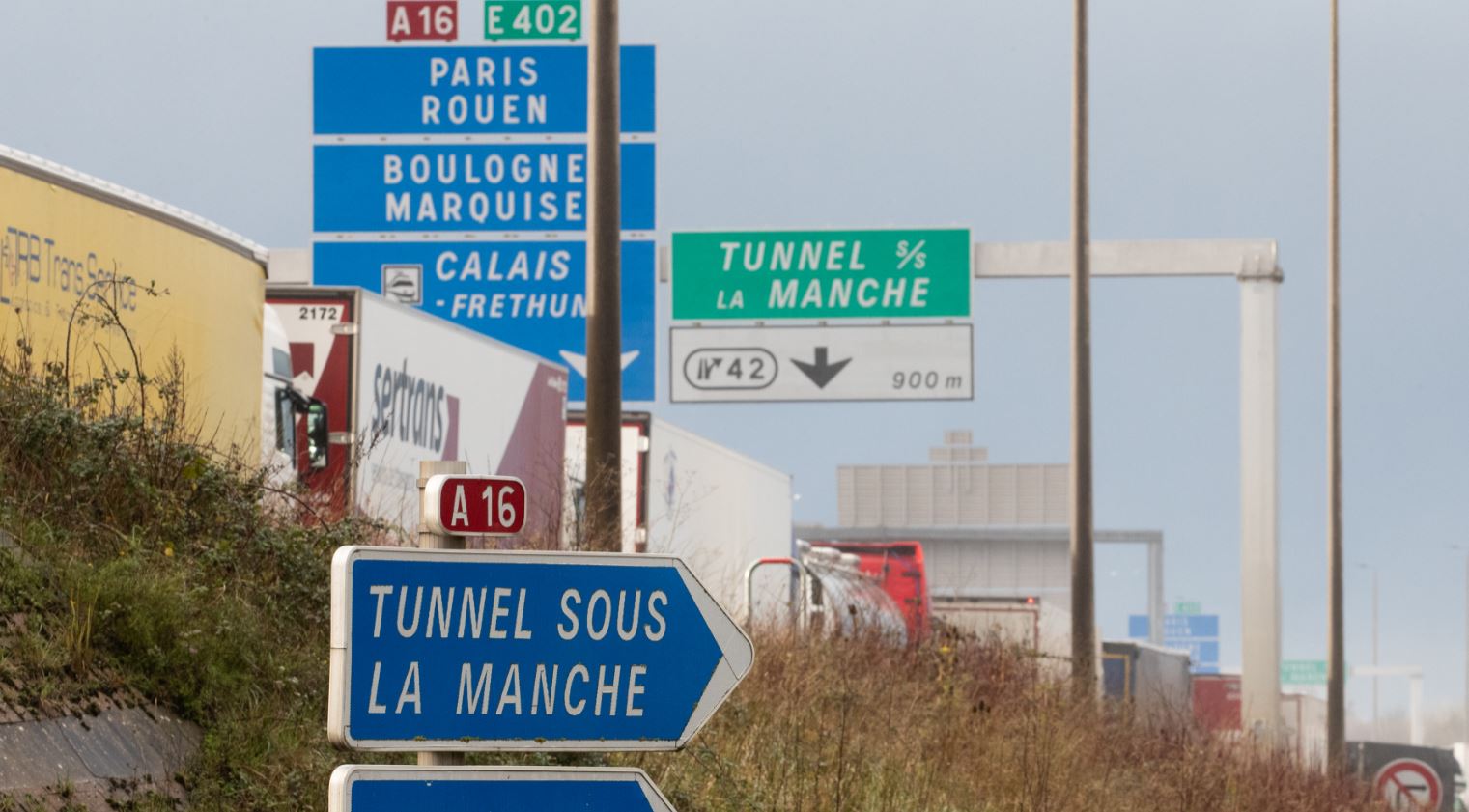 3. Modifications are being made to the Eurostar terminal at Brussels-Midi station. All goods that are imported from, or exported to the UK, including those in travellers' luggage, will be subject to customs procedures. The General Administration of Customs and Excise will therefore have to have an operational presence at the Eurostar terminal at Brussels-Midi station on 1 January. More permanent infrastructure will follow shortly.
HOME AFFAIRS
4. The federal government will launch a debate in 2021 on a future reform of the state which could be voted in 2025. There will be a broad public consultation on institutional reform, with the goal "to have a more efficient and modern state with more homogeneous powers".
5. Judges will decide on 5 January which of the 16 accused should stand a full trial in the 2016 Brussels terror attacks case, and what charges they should face. The court will also decide whether the trial goes ahead with a jury or not, and whether all accused will be tried at the same time. The main trial, in whatever form is decided upon, is expected to start towards the end of 2021 at a specially designed building in the former Nato headquarters in Evere, on the outskirts of Brussels, now renamed Justitia, remodelled to house the biggest trial in Belgian history.
FOREIGN AFFAIRS
6. Belgium's military contingent in Afghanistan, consisting of some 70 troops currently deployed as part of a training, advising, and assisting mission with the Afghan armed forces, will return home in mid-2021.
7. The Belgian armed forces are aiming to attract 2,300 new recruits in 2021 - including 1,250 soldiers and sailors, 800 non-commissioned sub-officers and 250 officers to compensate for the thousands of its members going into retirement. The defence also intends to hire 150 army civilians – non-combat employees who support the army in careers including cybersecurity, engineering, medicine and administration. It is further targeting people to fill 420 posts for reservists, who will take on temporary or part-time roles to replace full-time army staff when needed.
8. Joe Biden will be inaugurated as 46th US president on 20 January - and has been invited to Brussels soon after, to attend a Nato summit. The specific date of the meeting has not yet been decided. European Council president Charles Michel has also invited Biden to Brussels for a summit between the 27 leaders of the European Union and the United States.
DRIVING
9. The entire Brussels region will become a "City 30" where the maximum speed of 30kph will become the norm. However, tunnels and major access roads are among the exemptions, with a limit of 50 or 70kph. Signposts have been put up on the roads where an exception to the 30kph rule applies.
10. Prices for vehicle inspections will rise slightly, as will the charge for the category B driving licence.
11. Flanders will tax new cars differently from January. Some cars will be loaded more heavily, others more lightly. Exemptions for plug-in hybrids and CNG cars will disappear and commercial vehicles will be taxed more heavily. Anyone who receives a company car from their employer and is allowed to use that car for commuting and private trips is taxed on that benefit. One of the elements in the calculation is CO2 emissions, relative to the average emissions of newly registered cars.
12. The "cash for car" scheme, allowing Belgians to give up their company car in return for a monthly payment of up to €700, will no longer be in force from 1 January, after it was struck down by Belgium's Constitutional Court.
13. Newly registered cars in Belgium will carry number plates starting with "2" from early 2021, instead of "1". The new plates will be issued from late January or early February and will use the same pattern of seven numbers and letters as now - for example: 2-ABC-123. The switch to "2" is because all the possible combinations beginning with "1" have been used up since they were introduced in 2010.
TRANSPORT
14. Car-sharing service Cambio will branch out into bicycle rental in 2021 - with a new range of electric cargo bikes. The new scheme is targeted at users who have heavy or bulky items to move around the city, but who might prefer two wheels over a car. About 15 electric bikes with cargo trailers will be made available to existing Cambio subscribers, encouraging them to try a greener form of transport.
15. Dutch electric bicycle rental firm E-Bike To Go will launch in Brussels, Ghent and Antwerp in 2021, with an all-inclusive monthly subscription costing €109. "We see enormous potential in Belgium," said its chief executive Jelle Visser, who is hoping for between 4,000 and 5,000 customers in the first year.
16. The Belgian federal government will invest a further €100 million in the country's rail network in 2021. Three quarters will go to track operator Infrabel, with the remainder going to the SNCB.
17. Several of the SNCB's multi-journey passes will become available digitally for the first time via the SNCB app. The digital version of the Standard Multi, Youth Multi and Local Multi passes will be slightly cheaper than the paper version. Users must fill in details of their journey on the app before boarding and show their smartphone when tickets are checked.
18. The Stib public transport network in Brussels will be free for everyone under 25 from September. The Brussels region will grant an additional €61 million to the Stib in 2021, with some of the extra funding used to improve frequencies on several lines. The shared section of metro lines 2 and 6 will have a train every 2.5 minutes in rush hours, instead of three minutes at present. Two new bus lines, 74 and 52, will see the light of day and tram lines 55 and 82 will be reinforced.
19. Meanwhile, Walloon public transport operator TEC will buy 600 new vehicles in 2021, mostly for its express lines, with the recruitment of 395 additional drivers. Smartphone ticketing options will also be launched.
WORK
20. Parental leave for fathers and co-mothers will be extended from 10 to 15 days, for births from 1 January 2021. In 2023, a further five days will be added.
21. Almost half a million employees, whose wages are set each year by collective bargaining, will receive a 0.95% salary increase. The increase applies to jobs covered under Joint Committee 200, the largest employees' bargaining group in Belgium.
22. Minimum unemployment benefits will increase by 1.125%. The increase comes on top of the automatic index of benefits. In concrete terms, for a cohabiting person with dependents, the minimum benefit will increase to €1,357.22 gross per month. People who live alone will receive €1,111.90 a month.
23. New criteria come into force to benefit from the "droit passerelle" financial aid package for self-employed people and small businesses affected by the coronavirus crisis. Applicants must prove a drop in turnover of at least 40% in the previous month, compared to the same month in 2019.
24. The European Commission's staff canteens will be closed from 1 January until at least September. The Commission said a new call for tenders would not be put out "until an in-depth reflection on future ways of working and catering has been carried out".
HEALTH
25. GPs and specialists may charge more for a number of consultations next year, but patients will not see an increase in their contributions. The patient contribution for a home visit is the only fee that will increase, from €13.87 to €14.01.
26. Cigarettes will become more expensive from 1 January as excise duties rise. The price of a pack of 20 cigarettes increases from €6.80 to €7.50 and a 50g pack of rolling tobacco increases from €9.70 to €11.17. Advertising tobacco products on posters or in the windows of shops selling tobacco is to be banned. The FPS Public Health will carry out checks from January.
UTILITIES/PUBLIC SERVICES
27. Bpost will launch a large-scale pilot project on 7 February to deliver parcels on Sundays. By the end of 2021, the company, which is 51% owned by the government, wants to employ more than 300 people to work on Sundays. Bpost previously operated a very limited Sunday delivery service, via a subcontractor, which ran for two years.
28. Posting a letter becomes, on average, 6% more expensive. A non-priority stamp (delivery within three working days) will cost €1.10. Priority stamps (next working day) go up to €1.60. A standard letter will cost €1.91 in Europe and €2.13 elsewhere. Discounts are available when buying stamps in a batch of 10.
29. Energy providers will increase the rate of the "social tariff" charged to Belgium's lowest-income households, which will rise by 10% for electricity and 15% for gas.
30. Due to the removal of the exclusive nightly rate, almost 150,000 households will see their electricity bills rise significantly in 2021. For households using storage heaters, distribution network tariffs will increase by an average of €113 next year.
31. Proximus is upping the price of some of its combined TV, landline and internet packages. The price of a national call from a landline will rise from €0.18 to €0.23 per minute. No increase is planned for mobile subscriptions.
32. The Belgian telephone directories, Pages d'Or (for businesses) and Pages Blanches (for individuals) will no longer be printed. They had been delivered to people's doors since 1969. From this year, you'll have to search online to find the number you need.
MONEY
33. ING bank intends to close 62 branches in 2021, and Belfius a further 14. The agencies set to disappear are those with the lowest footfall. Employees working in the affected branches will be transferred to others.
34. ING will introduce a -0.5% negative interest rate on all deposits over €1 million - for individuals and businesses. The bank says 1% of firms and 0.01% of individuals will be affected by the charge. Regulated savings accounts keep their legal minimum interest rate of 0.11%.
35. More than 800,000 senior citizens in Belgium will see a gradual increase in their state pension amount. The increase will take place in four phases, on 1 January 2021, 2022, 2023 and 2024. The increase of the minimum pension to €1,500 net for a full career, as provided for in the coalition agreement, applies to employees, the self-employed and statutory civil servants.
PROPERTY
36. Property tax in Wallonia will be collected by the regional tax authorities from 1 January. Until now, it was a federal matter.
37. The energy requirements for new houses in Flanders are becoming stricter, with all new homes required to be "nearly energy-neutral", or E30. The E-level is a measure of the energy consumption of the home. In 2006 the maximum E-level was E100, in 2008 it was E80 and is now E30. The stricter E-level applies to building applications submitted from 1 January 2021.
38. All homes in Flanders must have a smoke detector or fire detection system. The obligation applies to both rental properties and properties occupied by the owner.
EDUCATION
39. Dutch-language testing in nursery schools will be introduced in November 2021, under legislation adopted by the government of Flanders. The aim, says education minister Ben Weyts, is to catch children in the third year of nursery school whose Dutch skills are not up to the mark before they go on to primary school. Any that are still experiencing difficulties in Dutch by the end of the school year may then be asked to repeat the year before going on to primary school.
ENVIRONMENT
40. A small environmental levy will be charged on all mattresses sold in Belgium from 1 January. In return, old mattresses will be accepted free of charge at all Recyparks. The charge aims to cover the costs of collecting, treating and dismantling used mattresses, as well as funding research and development into more environmentally sustainable designs.
41. In Wallonia, single-use plastic utensils are banned in restaurants, hotels, cafes, chip shops, market stalls and canteens from 1 January.
LEISURE
42. Hooverphonic will represent Belgium at the 2021 Eurovision Song Contest, which will take place in Rotterdam in May. The Dutch city had been due to host the 2020 edition, which was postponed due to coronavirus.
43. Building work will begin on the new Kanal-Centre Pompidou in the former Citroën garage on Brussels' canalside, after the necessary permits were granted just before Christmas. The modern and contemporary art museum should be open to the public in 2024.
44. Leuven will celebrate being named 2021 European City of Sport. The city was chosen for its number of sport facilities, its city-wide policies and the enthusiasm that its citizens show in taking part in physical activities. Not only does Leuven have the most public swimming pools and sport halls per capita than any other city in Belgium, 54% of residents work out or take part in some kind of sport at least once a week – the highest percentage in Flanders.
45. Abercrombie & Fitch will close its Brussels flagship store in early 2021, in a move partly blamed on the coronavirus crisis and a lack of tourists. It will be the third big brand-name store on Boulevard de Waterloo to close, after the BMW Brand Store and the luxury lingerie store La Perla.