Europe marks 20th anniversary of the euro with celebrations at Namur
It was on 1 January 2002, that Belgium and 10 other countries swapped their national banknotes and coins for the euro, the biggest currency change in history.
To mark the anniversary, Europe selected the Walloon capital Namur to host the festivities on Wednesday.
Belgium has a special connection to the historic event. An employee of the Royal Mint, Luc Luycx, won the competition in 1997 to design the common sides of the first euro coins in circulation.
Today, more than 340 million people in 19 countries use the euro, the second most widely used currency in the world behind the US dollar. Some 27.6 billion of euro banknotes are in circulation for a value of approximately €1.5 billion.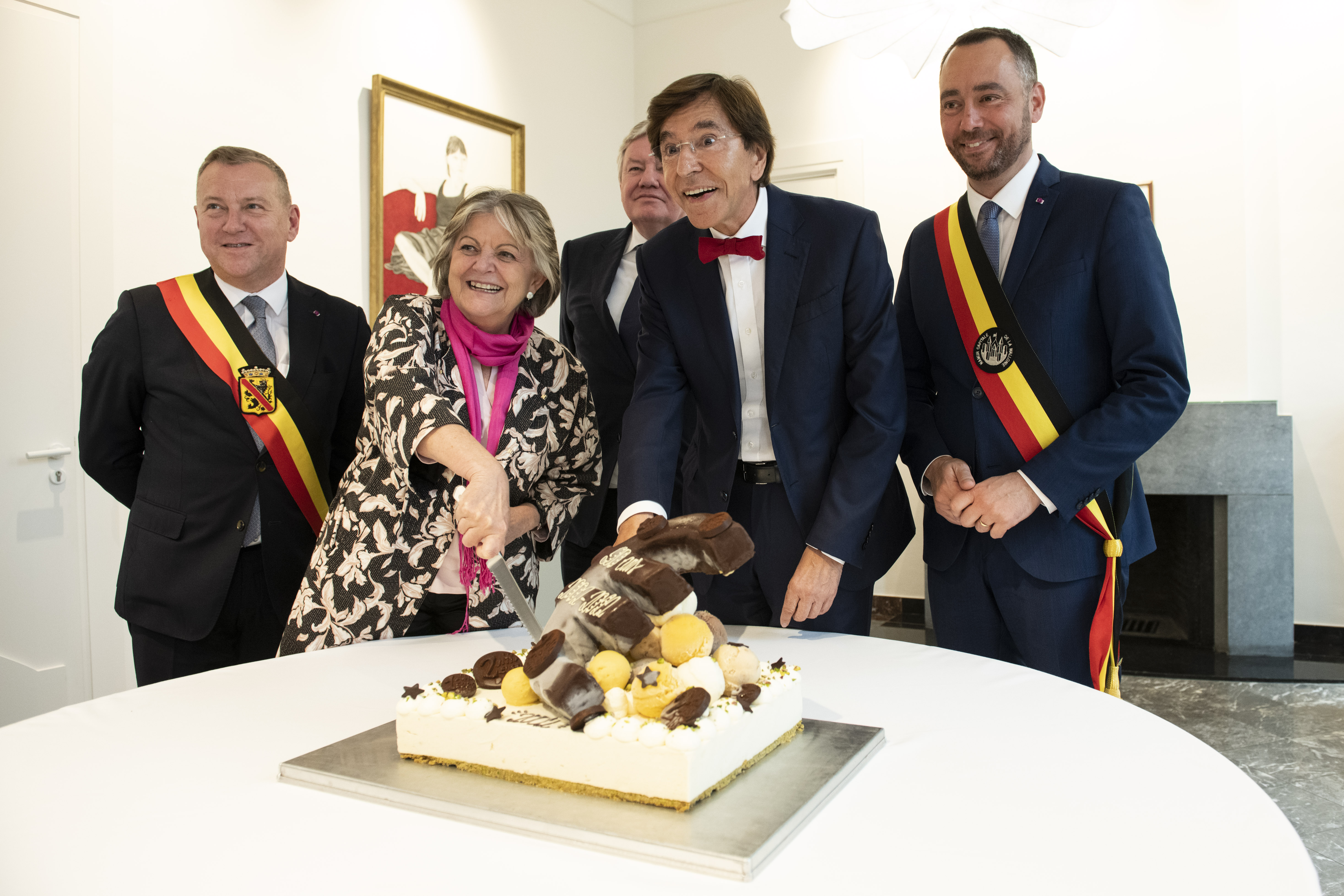 Celebrating in Namur were EU and Belgian dignitaries gathered at the regional parliament building, the Élysette. European commissioner in charge of cohesion and reforms, Elisa Ferreira, Walloon Region minister-president Elio Di Rupo and Namur mayor Maxime Prévot blew out the birthday candles of a cake in the form of the currency (pictured).
They then toured several major projects in Namur that have been supported by the European Regional Development Fund (ERDF), including the cultural centre Le Delta and the Enjambée footbridge that crosses the Meuse.
Also benefitting from EU funds was the Grognon, the new public space at the confluence of the rivers Meuse and Sambre. It was the site of public festivities in the evening. A firework display later lit up the city and its historic citadel (pictured) was bathed in the EU colours of blue and yellow.
Photos: (c) Margaux Voglet