Daily & Weekly newsletters
Buy & download The Bulletin
Comment on our articles
Don't eat the fish: Most Flemish waterways exceed norms for PFOS, as Zwijndrecht family files suit
The public prosecutor in Antwerp has opened an investigation into the levels of the chemical PFOS found in the soil and water around the 3M plant in Zwijndrecht.
While many politicians, environmentalists and water management experts have long known that the soil around the plant was contaminated with the cancer-causing chemical, the details of the situation only reached the public earlier this month during digging works associated with the Oosterweel project.
A family from Zwijndrecht filed a civil suit against 3M for failing to meet norms on disposal and storage of chemical waste products. An investigative judge must determine if there is enough evidence to warrant a hearing and who would have to appear.
A civil trial would mean that victims could demand damages and that 3M might have to pay the costs of any potential clean-up. The company made a deal three years ago with Lampis, the public-private partnership managing the Oosterweel project that it would only have to pay €75,000 in clean-up costs, while total costs are expected to be more than €60 million.
110 times the norm
PFOS (perfluorooctanesulfonic acid) is a synthetic chemical compound used in thousands of products, including stain repellents, non-stick coatings, cleaning products and plastic packaging. It was the key ingredient in 3M's Scotchguard. The American multinational company knew in the 1970s that the chemical was leaking into soil and water and showing up in wildlife and humans in dangerous levels but did not begin phasing it out until the early 2000s.
Known to cause cancer and a wealth of other health problems, the use of PFOS has been strictly controlled in Europe since 2006. But by then the chemical had already contaminated the ground and water.
Flanders Environment Agency reports that PFOS exceeds acceptable levels in nearly all of the waterways tested in the region. This includes the Senne river, which runs through (mostly underneath) Brussels.
Of the 172 samples taken from 40 different rivers, streams and canals in Flanders, only 19 did not exceed the norms. In Antwerp, near the 3M plant, there is a whopping 110 times PFOS present than considered acceptable for environmental and public health. The Senne exceeds acceptable levels by three to seven times, depending on the part of the river tested.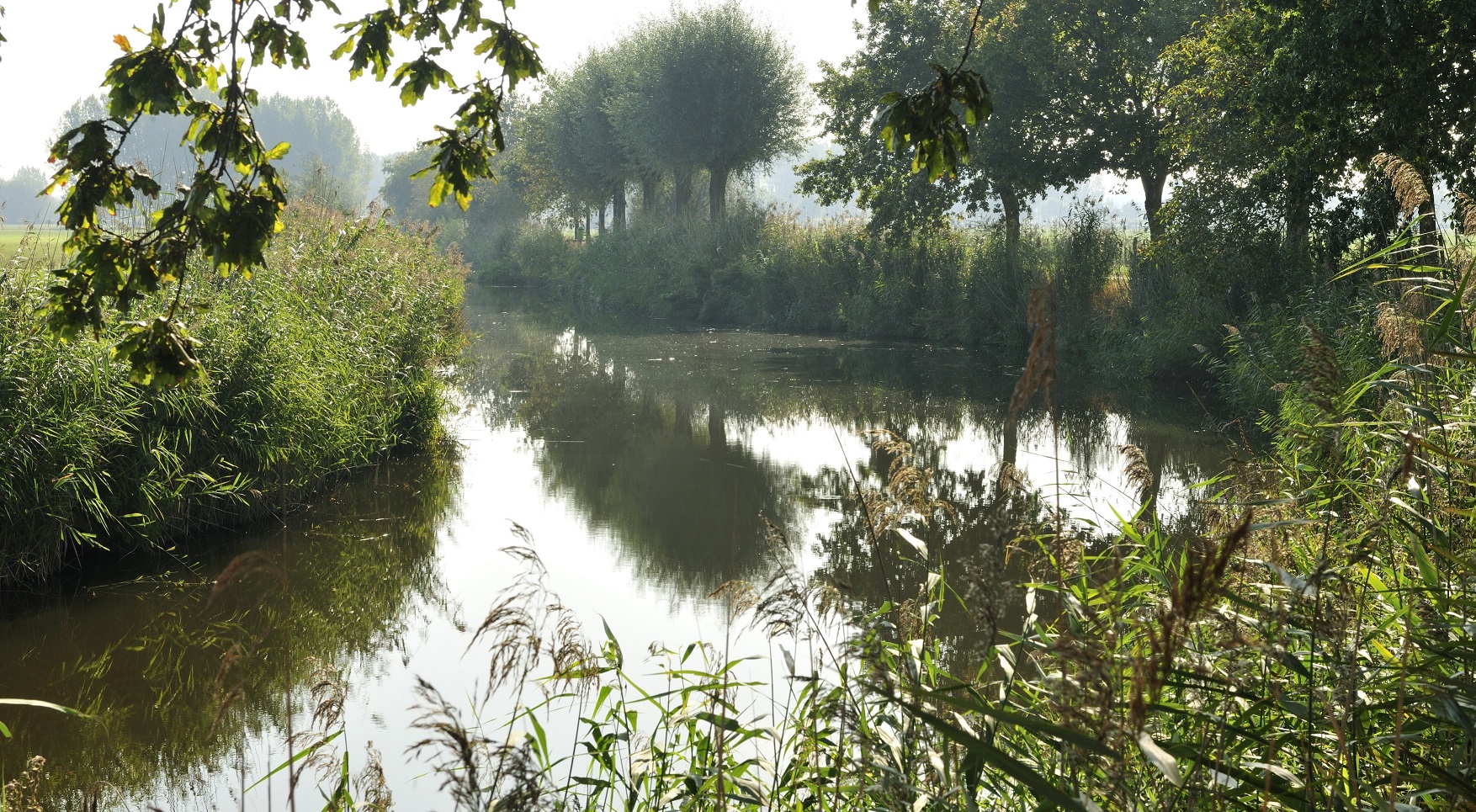 PFOS has been found in every waterway that has been tested in Flanders
"Everywhere we test for PFOS, we find it," Katrien Smet of Flanders Environment Agency told VRT. "It's in every Flemish watercourse and usually exceeds the norms." She notes that PFOS isn't the only problem with the region's bodies of water, which also contain too many nitrates and wastewater. "We've got a lot of work to do," she said.
Three-quarters of the fish tested also had levels of PFOS that exceeded the norm, and the agency recommends not eating fish caught in any river or stream that runs through Flanders. "Besides PFAS chemicals, we also find mercury, PCBs and dioxins in the fish," said Smet.
She also suggests no one swim in these natural bodies of waters. This excludes lakes, particularly man-made lakes created for swimming or fishing.
Similar chemicals – which fall under the PFAS group of chemicals – can be found in drinking water all across Europe, but those do not exceed the norms in Belgium. Drinking water, the agency explains, comes from groundwater and not surface water.
Clean-up plan 'underway'
The city of Halle, meanwhile, is looking into whether the firefighting products that contain PFOS used to fight the big Suzy waffle factory fire in 1999 has poisoned the area. The product was used by 3M to manufacture fire-dampening foams, particularly those used to fight industrial fires.
"The fire brigade doesn't have records of whether it used foam to fight any given fire," said Halle mayor Marc Snoek (Vooruit). "We assume that foam was used to fight the Suzy factory fire, but it could have been water. So we are going to look into it." Homes are now located where the factory used to be.
Finally, Flemish minister-president Jan Jambon insists that there will be "less PFOS present at the end of my administration than at the beginning of it." The Flemish parliament has opened its own investigation into which politicians knew what over the years about the levels of contamination in the region.
"The figures about this contamination are not new," he told Radio 1. In April of 2020, Flemish environment minister Zuhal Demir laid out a PFOS action plan. We have been working on this for some time. We are going to do a lot more measurements and put a stop to any incorrect management of the chemical. This is pollution that has been happening for decades, so it's impossible to solve it with a snap of the fingers. But the plan is underway."
PFAS chemicals are notoriously difficult to clean-up as they do not break down. Methods used to clean PFAS chemicals from water, including PFOS, tend to be costly and come with environmental risks of their own.
Photos, from top: ©David Pintens/BELGA, ©Yves Adams/Natuurpunt