All aboard: Brussels-Berlin sleeper train is ready to depart
A new service between the two capital cities is added to Europe's overnight travel offer – but lack of rolling stock is hampering the sector's progress
Tickets go on sale next week for the new Brussels-Berlin sleeper train, with the first service scheduled to depart at the end of May. It comes amid growing interest in long-distance trains across Europe, as travellers look for more sustainable and enjoyable alternatives to flying.
The service, which runs via Amsterdam, leaves Brussels three evenings a week and arrives 12 hours later in the German capital. Initial plans to continue to Dresden and Prague have been delayed, but the operators, Belgian-Dutch cooperative European Sleeper, hope to complete that route in 2024. A service from Amsterdam to Barcelona is also in the pipeline, which would open up the south of Europe to rail travellers.
Chris Engelsman co-founded the company with fellow rail enthusiast Elmer van Buuren in 2021. "There's suddenly a lot of interest in night trains from travellers, and also from governments," he says. "We're very happy that we can step in and provide a new service."
They have big ambitions for their trains, with hopes to offer routes from Brussels and Amsterdam to Italy, the south of France and Scandinavia. But those plans are coming up against the lack of available rolling stock – while the dream of eventually extending to London is hampered by security and border control issues.
"There's been so little investment in trains for 30 or 40 years by the larger railway operators, and they've neglected the products," says Engelsman. "The Austrian state railway is now investing in new rolling stock – that doesn't immediately relieve the situation, but it will help in the longer term."
The lack of suitable carriages also means that, for the time being, European Sleeper trains are not accessible to people who use a wheelchair. This is something the founders aim to rectify once stock is available.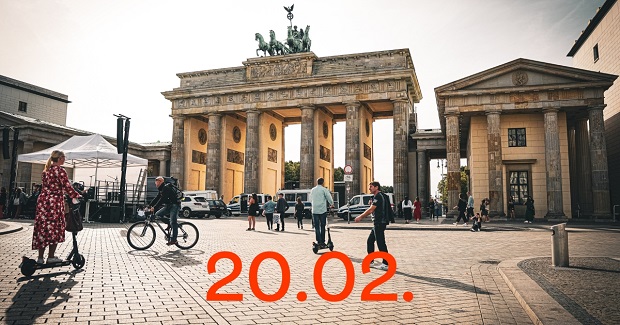 Building a community
Interest in both tickets and investment in the cooperative is high. Its first two rounds of sharefunding sold out in no time, with 1,700 investors buying shares.
"We're just two night train fans starting a business around it. But we're not the only fans," says Engelsman. "There are many people who want to join this initiative by investing a little or a lot. So we're building a strong community. That helps us not only financially but also with expertise. It's exciting that there are people who believe in this. We're not trying to compete with the state operators, we're just a different way. I think that's healthy for the sector."
Can taking the train really compete with budget airlines on price for a city break? It depends. Flying isn't always necessarily cheaper, and the cost of airport transfers and luggage allowance can soon add up. Trains also have the convenience of leaving and arriving in a city centre.
A basic seat in a six-person European Sleeper compartment costs from €98 return per person. Couchettes and sleeper cabins are priced from €158 return, and couples or groups can pay a premium to have a cabin to themselves. At the time of writing, an economy return flight from Zaventem to Brandenburg for the same dates in May costs €143.
Engelsman: "We're not always going to make it cheaper than flights. I do think night trains are relatively expensive, because there's a lot of services on board. And of course, it's more of an adventure."
More investment required
Last month, the European Commission announced its backing for 10 pilot projects to boost European cross-border rail travel, including European Sleeper's plans for an Amsterdam-Barcelona route via Brussels. The Commission won't provide financial support but promises to remove obstacles such as EU legislation that operators face when setting up international trains. It will also facilitate cooperation between member states.
Meanwhile, there have been reports that, in December, Austrian rail operator ÖBB will extend its Brussels-Vienna Nightjet sleeper from three days a week to daily, as well as launching its own Brussels-Berlin service. However, an ÖBB spokesperson says its 2024 schedule is still being planned with partners, and updates will only be communicated in the summer.
The citizen collective Back on Track Belgium is pleased with the extra rail connections in Brussels but wants to see more investment in rolling stock. "A body, whether a government or a private sleeping car manufacturer, providing a fleet of modern carriages for night trains would really mean a renaissance in supply," the group said in a press release. "The French state is refurbishing sleeping cars en masse and making them available to third parties. This is truly a renaissance. Belgium can do it too! Not only would the ecology benefit, but also the economy."
Photos: © European Sleeper