Prenatal Yoga Teacher Training Brussels
Johanna Tilly - Yoga & Coaching
18/05/2019
from
10:00
until
18/05/2019
-
10:00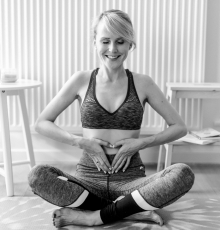 Full 85 hour Yoga Alliance approved prenatal yoga teacher training taught by international yoga teacher and trainer Johanna Tilly in English!
Important info:
1) This training will take place in or very, very close to Brussels (reachable by public transport). Venue has not been finalised yet.
2) On both Saturday, the 18th of May and Sunday, the 19th of May we will meet for 9 hours each from 9-6pm or 10-7pm (to be decided together with all participants).
3) In total we will meet on five days for 9 hours each and on another five days for 8 hours each = 5 weekends in total = 85 hours in total as required by Yoga Alliance.
4) Once the participants have been finalised, a doodle will be sent out to all participants so that we can choose 4 additional weekends in 2019 that work for all of us :)
To receive all further info needed and to register, please email johannatillycoaching@gmail.com!
Can't wait to see you at the training!! :)